Program Details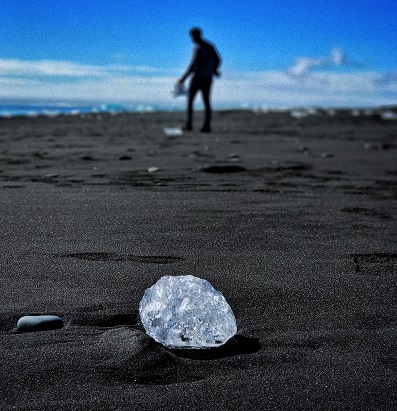 Meditation and Inquiry

with Adam Lobel
October 17 / 6:00 PM - November 7 / 9:00 PM






How can we experience both rest and genuine curiosity? What does it mean to relax in such a way that we also question and explore our selves and our world?




Our four-week course explores the relationship between spacious meditation and the open-ended curiosity of inquiry. Meditation refers to natural rest in the vastness of awareness. Inquiry refers to exploration, investigation, and a flow of dynamic knowing. Meditation can be connected with silence and stillness. Inquiry can be connected with intelligent analysis and wanting to know the truth of whatever arises. We will explore the differences and interrelationship between stillness and the dynamism of open-ended curiosity.




Drawing upon Buddhist meditation traditions such as mindfulness, insight, Mahāmudra and the Great Perfection, we will practice and rest within awareness. Drawing upon analytical contemplation, dialogue, modern somatic psychological practices such as Focusing, phenomenology, and the Diamond Approach, we will practice and explore modes of inquiry. The coalescence of space and knowledge, openness and curiosity is one of the most meaningful confluences of contemplative life. Spacious inquiry establishes the fearless capacity to ride life's challenges and joys, including social, political, and ecological conditioning, pain and possibility.




Join us for an accessible and profound journey. Use the yellow registration button at the bottom of this page.




Questions? Please contact Danae.




About the teacher: Adam Lobel, PhD, Harvard University, is a scholar of philosophy and religion and a longtime teacher (Acharya) in the Shambhala tradition. His teachings focus on Great Perfection Tibetan Buddhism, modern phenomenology, and inoperative studies (Heidegger, Foucault, Agamben). A speaker on ecology and spirituality at the United Nations, Adam was part of the first delegation of Buddhist teachers invited to the White House. He leads ecodharma workshops, taught alongside Joanna Macy and others in the Ecosattva Training, is a Greenfaith fellow, and is active in ecological and social justice movements. As a founding practitioner-educator at the City of Bridges High School, he has a longstanding interest in progressive contemplative education, philosophy as a way of life, and transformative pedagogy. A professor of Buddhist and phenomenological psychology, he is curious about a cultural and political therapeutics for a collapsing society. Adam's questions and teachings tend to orbit around the interdependence of contemplative practices and the everyday practices that shape modern subjectivity and culture. He remains attuned-to and listening-for an awakened, just society inseparable from our living earth. Adam teaches a critical style of contemplative training that seeks to avoid enclosure in neoliberal mindfulness while still disclosing effortless awareness.
Go to Pittsburgh's website