Program Details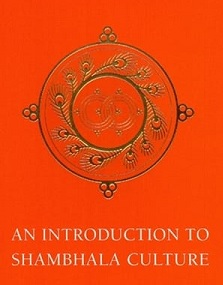 Introduction to Shambhala Culture

with Gregory Wolk & Ladan Yalzadeh
October 12 / 9:00 AM - October 12 / 12:30 PM



Please join us for a short introductory program on Shambhala Culture and Decorum. Shambhala aspires to manifest a culture of kindness, bravery and upliftedness. This program will give us an opportunity to connect with these inspirations and help us support each other in creating such a culture here at our Center. We will engage in an open discussion as well as explore the teachings to better understand various forms at the Center, including bowing, chants, the shrines, iconography & arts, and service to teachers. We will start the morning with a lhasang as well! Ladan Yalzadeh and Greg Wolk will host this program on Saturday morning, October 12, from 9 am to 12:30 pm. All are welcome to this program.




There is no charge for this event. Donations are always appreciated.




Location: Seattle Shambhala Center, 3107 E Harrison St, Seattle.




Questions? Please reach out to Sydney Munger at [email protected].
Go to Seattle's website