Program Details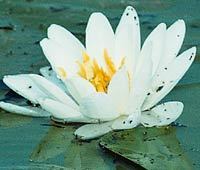 Why Are We So Hard on Ourselves?

with Jil Amadio
November 27 / 8:15 PM - November 27 / 9:15 PM



Join us on this Wednesday evening, November 27, at 8:15pm for a talk and discussion led by Shastri Jil Amadio.




Listening to our internal dialogue we can find we are relentlessly self-critical, unkind and unforgiving. This harsh approach to our pain sabotages our efforts to live a happy fulfilling life, while increasing our pain and discontent. Through the traditional Buddhist practice of the Four Limitless Ones, we can find a way to include ourselves in the circle of care, which has the power to change everything. Join us for an evening exploration on the Four Limitless Ones, loving-kindness, compassion, joy, and equanimity.




About Shastri Amadio




Jil Amadio has been a student of Sakyong Mipham Rinpoche since 1989 and is a much-loved senior Shambhala teacher based at the Toronto Shambhala Meditation Centre. Known for her warm heart and keen insight, she provides support for teachers and meditation students. Jil served previously as Practice and Education Director in Toronto before being appointed Shastri, and is inspired to work towards creating regional unity while supporting the development of local leaders. Her career has been in communications, working in areas such as crisis and change management, corporate branding, and media skills training. She also sits on the board of an international NGO that works in child rights advocacy.




--




This event is part of our regular Wednesday evening program which includes group sitting from 7pm to 8pm. Meditation instruction is also offered at 7pm.




Everyone welcome for any part or all of this Wednesday evening.
Go to Toronto's website