Program Details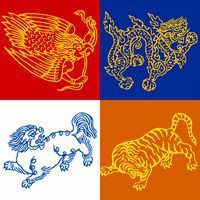 Four Dharmas, Four Foundations, Four Dignities: A Four Day Meditation Retreat

with Richard John
November 16 / 8:30 AM - November 19 / 5:00 PM



0 to attend Saturday and Sunday only.




It is a rare opportunity to be able to practice meditation for an extended period of time. It is even more rare to be able to practice with a supportive and caring community. It is even MORE rare to be able to practice meditation for an extended period of time with a supportive and caring community AND an exceptional teacher such as Acharya Richard John. He has dedicated his life to helping people on their individual journeys by sharing his knowledge and experience of these profound, ancient teachings. Starting in the 1970's and including a 3 year retreat, Acharaya John has walked the walk as well as doing deep study and contemplation. His deep knowledge of the teaching as well his ability to relate it to our everyday lives are indeed truly exceptional. This is an opportunity that should not be missed if at all possible. Ideally, if you can attend the whole 4 day program, that would be great. If not, it is possible to attend the first two days. Here is Acharaya John's description of the weekend:




The first meditation practices taught by the Buddha were the Four Foundations of Mindfulness. The view of how the path unfolds is known as the Four Dharmas of Gampopa. The application of the dharma in daily life, in the current culture, is the vision of Shambhala; the stages of the warrior's path are the Four Dignities.




These teachings are beautifully aligned, and we will apply them in this four-day meditation retreat. Beginning each morning with the Four Dharmas, each day will include teachings on a dignity, and detailed instructions for the corresponding meditation: On Tiger Day we will practice Mindfulness of Body, on Lion Day Mindfulness of Life, on Garuda Day Mindfulness of Effort, and on Dragon Day Mindfulness of Mind.




This retreat is open to everyone. It is strongly recommended to attend all four days. If not possible, it is possible to attend the weekend, and for Shambhala members who can only attend parts of the retreat, it is requested to begin at the beginning.



Acharya Richard John was an early student of Chögyam Trungpa Rinpoche. Richard was appointed acharya by Sakyong Mipham Rinpoche. For many years he has taught Shambhala Buddhist programs throughout North America. He completed the first three-year group retreat at Gampo Abbey, and leads annual 10-Day Mahamudra Retreats at SMC, Dorje Denma Ling, Karme Chöling, and Casa Werma. Richard and his wife Liz live in Halifax, Canada.
Generosity policy applies.
Go to Davis's website