Program Details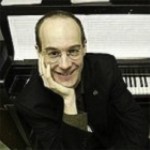 A Day of Listening

with Alexander deVaron
December 14 / 9:30 AM - December 14 / 4:30 PM



Listening brings us into the present moment in a unique and direct way. As we listen more deeply to the people and sounds around us, we naturally open further to the immediacy of our daily life. During this day-long retreat we will listen to music, to each other, and to the sounds of our world. We will take a listening journey, mixing experiential exercises with meditation practice, talks and discussion. We will explore such topics as:





Four stages of listening fully


Listening from the heart


Listening with the whole body


Sounds as mantra


Sounds and nowness


Shastri Alexander deVaron teaches listening skills at Temple University's Boyer College of Music. For the last thirty years he has been exploring the intersection of meditation practice, listening, and creativity. From 1991 to 1996 he lived at Karmê Chöling retreat center, serving in the practice and study department. In addition to teaching in Shambhala, he has taught stress management programs for the Penn Program for Mindfulness, and music at Temple University. In 2010, Sakyong Mipham appointed him the Shastri (senior teacher) of the Philadelphia Shambhala Center.
Go to Philadelphia's website