Program Details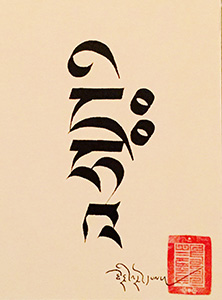 Sacred Studies Circle

with Dhi Good & Denise Wuensch
February 11 / 6:30 PM - February 11 / 8:30 PM



DHIH (Image by Dorje Jampäl)




All current and aspiring Shambhala teachers are invited to attend. Shastri Good and Shastri Wuensch will alternate leading these sessions, and we will invite guests to address various topics. The plan is to spend the first part of each class on practice and study, followed by teacher circle activities — giving short talks, receiving feedback, and other teacher training. Depending on attendance and your feedback, we will make adjustments as needed.
Go to Denver's website