Program Details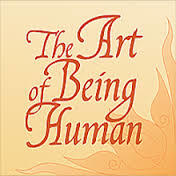 Shambhala Training Level I: The Art of Being Human

with Jonathan Barbieri
January 10 / 6:30 PM - January 12 / 5:00 PM





Coupon code: IBLNH
to get
25%
off the program price.
Valid through January 9th
with online registration.
The Friday evening talk is free and open to the public
Remember our Pay What You Can Afford Policy if the registration fee is a hardship -- see below.
Shambhala Training Level One: Through the practice of meditation, we glimpse unconditional goodness as the ground of our existence. Opening to ourselves with gentleness and appreciation, we begin to see our potential as genuine and compassionate human beings.
Shambhala Training is a sequence of contemplative weekend retreats, suitable for anyone of any spiritual tradition and way of life looking to explore the transformative benefits of meditation. The sequence involves the study and practice of Shambhala warriorship—a path of nonaggression born from the willingness to meet our world without bias or judgment. This path shows how to take the challenges of everyday life as opportunities for both contemplative practice and social action. The workshops include thorough instruction in meditation, the practice of sitting and walking meditation, one-on-one interviews to clarify questions, group discussions and talks by senior teachers.
No prerequisites or previous meditation experience is required. Open to the Public
The Companion Course: Meditation in Everyday Life is being currently taught and is offered periodically. Alternating between weekend retreats and week night classes is a good way to refresh what you've learned and reinforce how the teachings percolate your life.
---
About the Director:

Jonathan Barbieri, a long time meditation practitioner and teacher in the Shambhala tradition, was part of the first Shambhala Directors Training with Chogyam Trungpa Rinpoche in the late 1970s. Since then, he has taught extensively throughout North America. He was formerly the executive
director of Shambhala Mountain Center.
---
* Pay what you can afford
In order to make our programs accessible to everyone, we have a "pay what you can afford" policy. If the program price is an obstacle for you, please decide what works for you and offer whatever you can. You may write in that amount in the "Notes" when you register online & pay on Friday evening.

For those who can offer more than the program price, we have a "patron price". Your generosity in offering the patron price helps cover the costs for others who are not able to pay the full price.
Go to Fort Collins's website