Program Details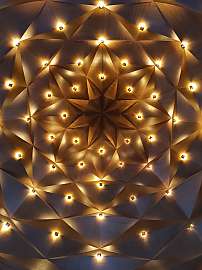 The Wish Fulfilling Jewel: Developing a Dharmic Approach to Money, Wealth and Generosity

with Eric Spiegel
January 19 / 9:00 AM - January 19 / 5:00 PM



The Wish Fulfilling Jewel




A day of community practice, teaching and contemplation




Please join Acharya Eric Spiegel in a day of practice and teachings on the topic of wealth and its relationship with sanity and wisdom.




Money and wealth are usually considered profane -- off limits to the spiritual realm. But in fact, money is mother's milk: it is essential for health, culture, the arts and education, and to fulfill the aspirations of all our lives. The two can't really be separated but we are all deeply familiar with the pitfalls of trying to maintain a sane and uplifted view in our struggle for success in life.




Acharya Spiegel spent several decades working in the field of finance, encouraged by his teachers to engage with the worldly energies as part of his practice and path, and then to teach on these principles.




No pre-requisites. All welcome.




Acharya Eric Spiegel has been teaching in the Shambhala Buddhist tradition for over 40 years and has studied directly with both Chogyam Trungpa, Rinpoche and Sakyong Mipham Rinpoche. As an Acharya (which means "Teacher" in sanskrit) he is one of a small group of senior teachers empowered by The Sakyong to directly represent the Shambhala Lineage.




In addition to a 40 year career in finance (from which he is retired!), Eric is known for his work with people with HIV and other life-threatening illnesses. He teaches extensively on the topics of fearlessness in relating with Death and also on the place of "Wealth and Power" in spirituality. He is interested in exploring the nature of mind and meditation, not separate from the hard complexities of life: how do we practice work, money, relationships, health, and aging with an uplifted and forward vision about our life. He has been leading retreats for the LGBTQI community since the 1980s.




Acharya Spiegel lives in the Hudson Valley of rural upstate New York.
Go to Chicago's website