Program Details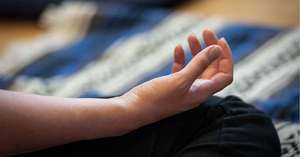 Way of Shambhala Level 1: The Art of Being Human

with Betsy Pond
January 18 / 9:00 AM - January 19 / 3:00 PM



Shambhala Training Level I: The Art of Being Human




with Shastri Betsy Pond




No prerequisites-open to all experience levels.




Through the practice of meditation, we glimpse unconditional goodness as the ground of our experience.




This level is the beginning of the Way of Shambhala path - a series of weekend retreats and companion classes that are an effective way for students of any tradition and experience level to learn to meditate.




These classes offer teachings, practices, discussions and experiences in a format that is helpful for every student.




This first level develops the basic technique of mindfulness-awareness meditation. By settling the mind, we begin to experience the brilliance of the world beyond our habitual patterns and conceptual filters, the quality of basic goodness we can neither create nor destroy.




NOTE- Five registrations are required for this class to be held so please register ahead of time so that we have a count of participants!





















Go to San Antonio's website