Program Details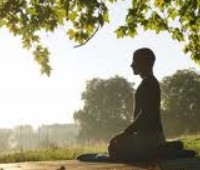 Winter Residential Retreat in Yarnell

with Kim Kelso
February 28 / 2:00 PM - March 1 / 2:00 PM



Making Friends with Impermanence - a winter retreat in Yarnell, Arizona. This course will be offered in Yarnell at the House of Joseph Retreat and Conference Center at the Shrine of St Joseph of the Mountains.




Please note: This retreat is currently full. If you are interested in being on the waiting list to attend the retreat in the event of a cancellation, or if you would like to be on a mailing list to receive early notification of the next retreat in Yarnell, please contact Julie Rayda: jrayda (at) gmail.com.




See the registration form, which is posted here for reference. Please do not mail the form or include payment until you contact Julie and receive notice of an opening.




Prerequisites




Current participation in a Shambhala Meditation Center or group.



Go to Phoenix's website