Program Details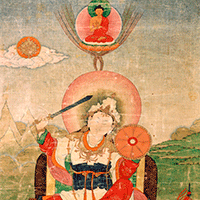 The Open Secret

with Nicholas Kranz
March 6 / 7:00 PM - March 8 / 4:00 PM



We often hear that Shambhala teachings are inseparable from the highest vajrayana buddhist teachings, but what does this really mean? Tibet's "secret" tradition of vajrayana Buddhism has now been translated into most languages of the western world, yet its translation into our modern culture is still very much underway.

In a time when humanity is struggling with issues of fair use of power and ensuring that all beings are treated equally with respect, how can we understand the vajrayana teachings with their profound transmission of our true nature–and it's use of devotion and the Guru principle–to be accessible and compatible with our modern values? How can understanding our nature benefit our polarized world?

Shastri Nick Kranz will present this rich, complex subject in a very accessible way. Relatively short teaching sessions will be punctuated with exchanges between participants, with an emphasis on group harvesting of insights along with experiential meditation exercises and contemplations.




Open to all!




Coffee, tea snacks and a reception are included in the price.




You can bring your lunch and eat at the centre during lunch break (12-1:30pm).




Shastri Nick Kranz will also teach the program Ecology of the Heart (March 13-14-15) (125$). The cost for both programs : 250$.




To facilitate the organisation of the program, please register at least one week in advance.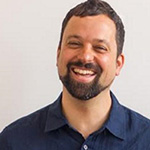 Nick Kranz is an experienced and dynamic meditation teacher with a passion for sharing authentic wisdom. He has a profound belief in everyone's potential to explore and benefit from the meditation, and is devoted to guiding people along the path with friendliness and skill. He has studied with many western and Tibetan Teachers, receiving the traditional Tibetan Teachings as well as the Shambhala Teachings in depth.
He's interested in social innovation, cultural transformation, and collaborative business that positively impacts society. He has developed the practice of social meditation which is practiced around the globe. He has trained hundreds of young leaders using this form of practice. Speaking in front in front of hundreds at universities, hospitals, businesses, and online, his humor and relaxation inspire people to come into the present moment and enjoy.
Go to Montreal's website