Program Details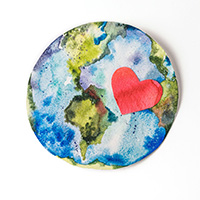 Ecology of the Heart

with Nicholas Kranz
March 13 / 7:00 PM - March 14 / 5:00 PM



Perhaps the most pressing issue of our time is the threat to our biosphere. Along with many other wisdom traditions, Buddhist teachings have pointed for millenia to our deep connection and interdependence with everything in the biosphere, and the suffering that would arise from ignoring it.





How can we rise to the environmental challenges before us without burning out or falling into eco-anxiety and depression? How can we begin to practice a sort of inner sustainability which will be mirrored in a healthier outer ecosystem? How can we shift our view of ourselves and nature such that right living flows naturally out of our sense of fullness and connectedness, rather than endless compensation for life's lack of meaning and our sense of isolation?




In this one evening + one day course, we will focus on healing through meditation, somatic awareness, dialogue and exploring our direct experience of what it is to be an embodied living awareness which is part of Nature, at this crucial time in our world.




By learning to work with strong feelings and emotions, we can build the strength and gentleness to meet whatever arises on our individual and collective journey with dignity and compassion.




Open to all!! Come bravely, be part of this communal experiment in not turning away, and in exploring our interdependence with an open heart.




125$ Friday and Saturday
150$ Friday, Saturday and Sunday (with Social Meditation)




Price for attending both programs with Shastri Kranz: Open Secret (March 6-7-8) and Ecology of the Heart : 250$.




The cost of the program includes coffee, tea, snacks and a reception. You can bring your lunch and eat at the centre.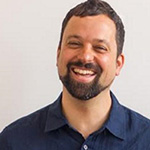 Nick Kranz is an experienced and dynamic meditation teacher with a passion for sharing authentic wisdom. He has a profound belief in everyone's potential to explore and benefit from the meditation, and is devoted to guiding people along the path with friendliness and skill. He has studied with many western and Tibetan Teachers, receiving the traditional Tibetan Teachings as well as the Shambhala Teachings in depth.
He's interested in social innovation, cultural transformation, and collaborative business that positively impacts society. He has developed the practice of social meditation which is practiced around the globe. He has trained hundreds of young leaders using this form of practice. Speaking in front in front of hundreds at universities, hospitals, businesses, and online, his humor and relaxation inspire people to come into the present moment and enjoy.
Go to Montreal's website