Program Details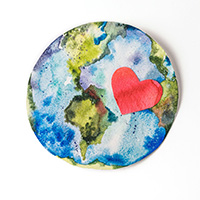 Social Meditation : Ecology of the Heart

with Nicholas Kranz
March 15 / 10:00 AM - March 15 / 4:30 PM



In order to bring our world back into balance, we need to be more balanced ourselves, start where we are, not where we think we should be.




The practice of social meditation trains us to touch deeply into what we are feeling in the moment, bravely speak from that place and offer our deep listening to others. We learn to sit with what comes up for ourselves and others with dignity, curiosity and compassion. Our actions can then arise from this place of respect, naturally aligning with our values and love for the world.




So instead of privatizing, repressing and pathologizing our pain for the world (be it fear, grief, outrage or despair), we can begin by honouring it. Facing difficult emotions requires bravery, honesty, and a willingness to be vulnerable and interact from that soft spot. We reframe our own suffering as 'suffering-with', or compassion.This brings us back to Life.




During this Sunday program, we'll practice sitting meditation and social meditation; there will be dialogue and exchange as we work with our social patterns in a transformative way. Everyone is welcome no previous experience is required!




You can do this one-day practice or you can combine it with the program Ecology of the Heart on Friday and Saturday, March 13-14.




You can bring your lunch.
Go to Montreal's website