Program Details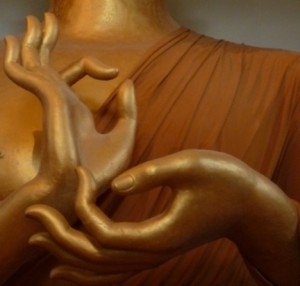 The Way of the Bodhisattva Workshops - When Emotions Become the Enemy: The Five Afflictive Emotions

with Jil Amadio
February 8 / 10:00 AM - February 8 / 12:30 PM



Often we experience our emotions as problematic and find ourselves struggling against them. Emotions like grief, fear, and anger are as much a part of the human condition as love, generosity, and joy. Yet most of us experience these feelings as problematic and unworkable.




In this workshop we will explore how using the energy of emotions can free of us of destructive habitual patters and wake us up further. Through the traditional Buddhist view on the five afflictive emotions, also known as kleshas, we will recognize our personal patterns and learn to transform them to reveal the wisdom within emotion.



The Way of the Bodhisattva Workshop Series
This workshop is part of a series of monthly explorations of Buddhist Mahayana practices and teachings. The Way of the Bodhisattva Workshops are inspired by the treasured and skillful teaching of the Mahayana tradition (the great vehicle) - a Buddhist philosophical branch that emphasizes universal compassion and the ultimate nature of reality. These teachings have been studied and practiced in an unbroken tradition for centuries, first in India, and later in Tibet.
Together we will explore practical instructions on how to free ourselves from suffering, while relating to the everyday experiences of our life. A bodhisattva is any person who is inspired to live a fully awake life, cultivating bravery, generating the qualities of kindness, resilience, compassion, generosity, and patience. Enter the journey of a Bodhisattva warrior, gaining the tools to transform both personal and societal worlds. No prerequisites and all are welcome!
Upcoming workshops will be held March 14th, April 11th and May 9th.
Everyone welcome. Join us for any or all of these workshops.
Note: If you cannot afford to pay the full program fee, see our generosity policy.
Online Registration
Please register for this program in advance by clicking on the "Register Now" link below. After filling out the online registration form, you will have the option of paying online through PayPal using your credit card or PayPal account. If you prefer not to pay online, you can pay by cash or cheque at the beginning of the program.
Go to Toronto's website