Program Details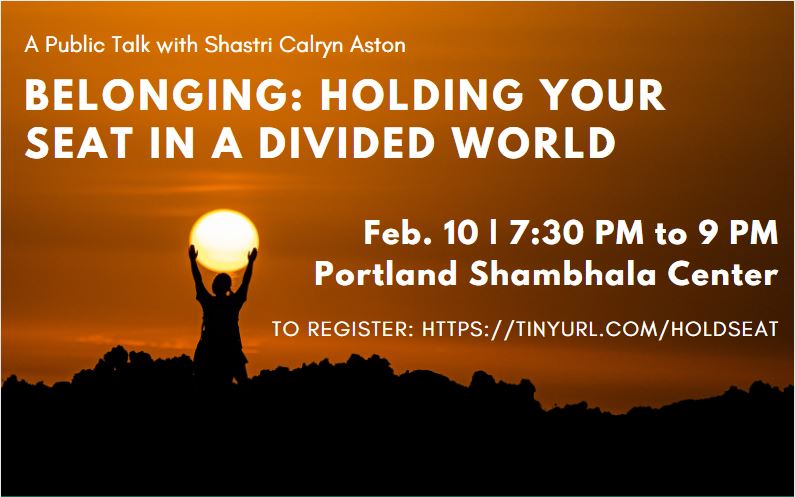 Belonging: Holding your Seat in a Divided World

with Calryn Aston
February 10 / 7:30 PM - February 10 / 9:00 PM



Please join us for this public talk by Shastri Calryn Aston.




Belonging: Holding your Seat in a Divided World




The Shambhala teachings were offered by the Buddha to guide and empower non-monastic practitioners through times of great personal and social confusion. A basic principle of the Shambhala teachings is that we all want to lead sane, confident and dignified lives, and that this is possible. If we are willing to look directly at our own experience, we can discover a continuity of wakefulness underlying all of the changing conditions we experience. This wholesome wakeful presence is the essence of belonging to ourselves, to society, and to our world. From this fundamental experience of belonging, we can recognize the power of wakefulness in others and in society and skillfully act to cultivate the essential sanity of society.




Please register to help us plan. If finances are an obstacle, please take advantage of our Generosity Policy.
Go to Portland's website