Program Details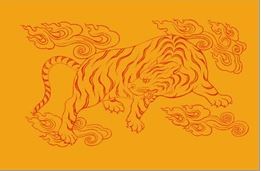 The Contentment of Tiger Session 6: The Confidence of Contentment

with Janet Bronstein & Loraine Locke
May 20 / 7:00 PM - May 20 / 9:00 PM



This course is the first in the series of explorations of the Four Dignities of Shambhala: Tiger, Lion, Garuda, and Dragon. It provides an exploration of genuine contentment, the foundational views of the Buddhist teachings, and meditation in action for daily life. With meditation practice, we can learn to appreciate ourselves and simple human experiences, free from self-aggression. Difficult emotions and the challenges of life can be met with gentleness, steadiness, and humor.




We are offering this course in a new, slightly expanded format intended to be more accessible to students. The "every other week" schedule allows for more time to soak in the teachings and contemplation practices in a less demanding time frame. The classes are revised to allow drop-in attendance for any or all of the classes. Please note, however, that full attendance of all sessions is both optimal for learning and enables the participant to have formal credit for the program as a prerequisite for future classes.




Fee per class session at the door is , but registration on the webpage for all six sessions can be had for a discounted 0.




The six sessions with links to their individual webpages for content description and single session () registration button are:




March 11 – Courage, Kindness and Curiosity




March 25 – Contemplating Contentment




April 8 – Suffering and the Four Noble Truths (Part 1)




April 22 – Suffering and the Four Noble Truths (Part 2)




May 6 – Working with Emotions




May 20 – The Confidence of Contentment




The final class in our series, Tiger of Contentment. As we cultivate an attitude of contentment, with friendliness to ourselves and a relaxation of our struggle with the world, we become both more genuine and more resilient, gaining confidence to meet our life challenges. Drop-ins welcome. 7-9 PM with meditation instruction for newcomers at 6:30 PM.




Generosity Policy applies: The Birmingham Shambhala Center does not wish restricted finances ever to interfere with one's ability to receive the teachings.





If paying the full price presents an obstacle to your participation, please use the "Pay what you can" option for registering, filling in the box with the price you are paying. You can pay online with PayPal or a credit/debit card, or pay the amount at the door.


If you need to arrange a payment plan, please make arrangements prior to the program by contacting Nick Buckner at [email protected]


For those who can offer more than the program price, we have a "patron price". Your generosity in offering the patron price helps cover the costs for others who are not able to pay the full price.


Go to Birmingham's website