Program Details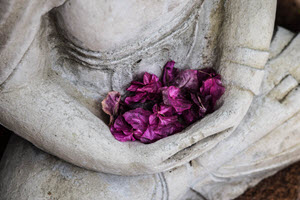 One Day Meditation Retreat: Creating a Culture of Kindness

with Dan Hessey
April 18 / 9:00 AM - April 18 / 5:00 PM



This program has been cancelled due to issues related to Covid-19. Please check back later this spring for updates on if and when this program will take place




We invite you to join us for this one-day meditation retreat focusing on the Mahayana teachings of Buddhism.




We will focus on three aspects:




1. Developing kindness to oneself as a meditative discipline;




2. Developing kindness to others by opening to their goodness and their journeys;




3. Developing kindness to community/society by appreciating interdependence.




The day will include talks, meditation instruction, and contemplative practices and is intended for beginners as well as seasoned practitioners.




Directed by Acharya Dan Hessey:




Acharya Dan Hessey discovered the dharma in 1973 through Chogyam Trungpa Rinpoche's book Meditation in Action and moved to Tail of the Tiger (now Karmê Chöling) the following year. He served as co-director of what is now Shambhala Mountain Center from 1985 to 1992, and has served on its Board of Directors before moving to the center as its resident acharya in 2016. He has taught the Shambhala dharma extensively in the United States, Canada, Mexico, and Australia.




Acharya Hessey is on the founding board of The Beanstalk Foundation, a non-profit dedicated to supporting grassroots social entrepreneurs based in Denver, Colorado. Over the last ten years he has translated the Yijing (I Ching) from the Chinese into English. In his spare time he plays jazz standards haltingly on his guitar.
Go to Edmonton's website