Program Details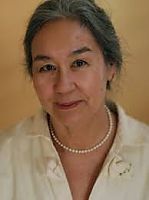 Evening Presentation: Introductory Session to Making a True Move

with Arawana Hayashi
April 24 / 6:45 PM - April 24 / 9:00 PM



Introductory Session to Making a True Move - Meditation, Creative Process and Social Change




Location: Bruyère Centre, 43 Bruyere Street, Ottawa





How do we change our world, to make it more awake, more kind, more just, and more sustainable? How do we know how social change would actually look and feel?




Friday evening's presentation is the introductory session for the weekend, as well as a public event.

Join Acharya Arawana Hayashi for a presentation using meditation, creative process, body-based learning and the insights of Theory U to gain new knowledge into how organizational and social change happens.




Register below for the Friday evening only.




To register for the whole weekend please register here.




Arawana Hayashi is an acharya (senior teacher) in Shambhala. She teaches both meditation and art-based practices for bringing out the basic goodness of individuals, of relationships and of society. Arawana's pioneering work as a choreographer, performer and educator is deeply sourced in collaborative improvisation. She currently heads the creation of Social Presencing Theater (SPT) for the Presencing Institute.



Go to Ottawa's website