Program Details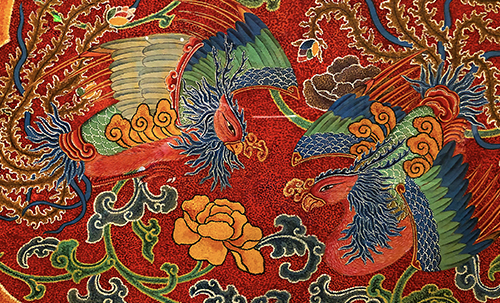 Sexual Harm, Trauma, and the Healing Journey (Online)

May 1 / 12:00 AM - May 1 / 12:00 PM



In dialogue with Basia Solarz and Acharya Noel McLellan, Robert Wright guides us into an understanding of the depth and pervasiveness of sexual abuse in modern society, the nature and stages of trauma, and ways to move toward a healthier and safer community. This is an excellent program which addresses the topic in general, and also addresses the particular situation within Shambhala.




Due to COVID-19, we are cancelling the presentation of this pre-recorded video program at the Shambhala Center. It is offered free to all and you are invited to view the videos in your own time and place. Click on this link: Sexual Harm, Trauma, and the Healing Journey and it will take you to the program page where you can login or create an account to login.




This course if offered free of charge through the generosity of the Board of Shambhala International.




Presenters



Robert S. Wright is a social worker and sociologist known best for his work in the fields of sexual abuse, child welfare, trauma, cultural competence, and education. In this course, Robert shares knowledge and experience that springs from decades of healing work with individuals and communities as well as his perspective as a queer, black, Christian man.
He also consults, trains, speaks and comments on a wide range of issues. His extensive pro bono work gave birth to The Peoples' Counselling Clinic, a non-profit mental health clinic. His pioneering work with colleagues in cultural competence and conducting cultural assessments has received national attention. For more on his work see http://www.robertswright.ca/
Basia Solarz is a Shambhalian who has had a lifelong interest in helping people talk with each other about the things that really matter to them. Originally from Philadelphia, Basia worked for eight years in victim services where she got her first taste of community engagement. This inspired her to study facilitation, group process, and transformative mediation. She later led community engagement efforts for an urban greening program, Philly Green. Currently, she heads up the Workplace Conflict Resolution Program for the Nova Scotia Health Authority, offering transformative conflict coaching, mediation, and education services to the 25,000+ people working in that system. She lives in Halifax, NS with her wife, Acharya Eve Rosenthal.
Noel McLellan is an acharya or "honoured teacher" in the Shambhala tradition. He is also a schoolteacher at the Shambhala School, where he is Dean of Mindfulness and Contemplative Learning. Noel is the author of Teaching With Bravery: Meditation and Heart Advice for Teachers, available at www.noelmclellan.com. He has two children, Gabriel and Esmé, and lives in Halifax, Nova Scotia.
Please register if you plan to attend. This program is offered on a donation basis.
Go to Philadelphia's website