Program Details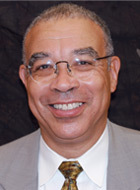 Natural Wakefulness: A Summer Half-Dathün, a 2 Week Meditation Retreat

with Gaylon Ferguson
August 9 / 12:00 AM - August 23 / 12:00 AM




Deepen your connection to your practice and open your heart. Intensive practice provides a profoundly fresh view of our life—so precious in this increasingly hectic world. Designed for both newcomers and experienced students, this week-long retreat will include sitting and walking meditation, private interviews with a meditation instructor, and contemplative study of the four foundations of mindfulness. Some silent meals and periods of silence will be observed throughout the retreat.




This program ends with a banquet on the evening of August 22nd. The 23rd is a departure day only.




Attendance for one week of this Half-Dathün is available: Week 1, Week 2.
Go to Shambhala Mountain Center's website