Program Details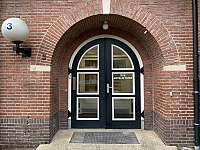 Uitgesteld naar het najaar: Sacred Journey weekend

with Dana Marshall & Feike de Wit
May 9 / 9:30 AM - May 10 / 6:00 PM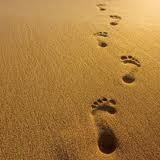 Sacred Journey – les 4 en 5 (de zes rijken en de bardo van wording)
zaterdag 10 mei 2020 (9:30-17:00) inloop 9:00 uur
zondag 11 mei 2020 (9:30 – 18:00) inloop 9:00uur


Tijdens het weekend komen de lessen vier en vijf van de reeks Sacred Journey aan bod. Het programma is interactief en bestaat o.a. uit meditatie, video-lezingen van Pema Chödron, uitleg van de leraar, contemplaties en er is ruimte voor onderlinge uitwisselingen.
Als je eerdere lessen van de reeks gemist hebt of als je het fijn vindt de lessen opnieuw te lezen of te beluisteren, dan kan je uit de dharmatheek van Bussum de betreffende readers, cd's en boeken lenen. Tijdens het weekend verdiepen we ons inzicht over de verschillende stadia van de geest tijdens het leven, tijdens het stervensproces en na de dood, volgens de Tibetaanse traditie.
Als je niet eerder deel hebt genomen aan lessen van Sacred Journey en je wilt wel meedoen met het weekeind, neem dan eerst contact op met de coördinator om hierover af te stemmen [email protected]
We krijgen technieken aangereikt om contact te maken met onze inherente kracht en wijsheid. We onderzoeken op welke wijze we verstrikt zijn geraakt en hoe hier uit te komen en te doorvoelen wat je tot leven brengt. Zoals bijvoorbeeld wanneer je verstrikt bent geraakt in een sterke emotie of reeks gedachten en er door bevangen bent. Op zaterdag komt het onderwerp de zes rijken aan de orde en op zondag de bardo van wording (bardo is Tibetaans voor 'tussenstaat')
Plaats:
Shambhala Meditatie Centrum Bussum
Bremstraat 3
1402 BD Bussum
Aanmelding
Voor de organisatie is het van belang dat je je tijdig aanmeldt. Je kan je hieronder registreren of je opgeven via [email protected] Voor vragen aangaande de cursus kan je terecht op dit email adres
Betaling
Betaling van de deelnamekosten graag vooraf op NL51 TRIO 0390 1261 36 aan 'Shambhala Studiegroep Bussum' onder vermelding van de titel van dit programma: 'Sacred Journey'. Eventueel kun je bij aankomst op zaterdag tot 9:50 uur nog contant betalen. Deelnameprijs: €65,-
We kijken ernaar uit je te verwelkomen!
Go to Bussum's website