Program Details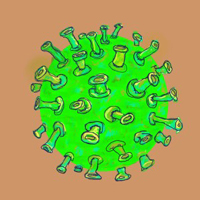 The Dharma of Coronavirus - Slowing Down

with Adam Lobel
March 31 / 7:00 PM - March 31 / 9:00 PM






Friends: Please try to register by 6:00 p.m. on the day of the program.




Instead of our planned course on the various paths to awakening, Adam will be offering a free online weekly gathering entitled, "The Dharma of Coronavirus."




Each Tuesday evening from 7pm-9pm, we will gather on Zoom to support each other in community during this time of social isolation.




If all of reality is our teacher, what might we learn from this global pandemic? Is there a dharma here? How could we inquire into its teaching? We will gather with a simple online format for shared meditation, dharma teachings, collective conversation, and inquiry. Touching on themes such as vulnerability, sickness and death, interdependence, global speed, and rest, there is much to learn from all facets of reality.




This course is offered free of change, but all donations are greatly appreciated to help us sustain our physical space during this time.




Questions? Please contact Jess.




Please register at the link below to receive the zoom link for the gathering.
Go to Pittsburgh's website