Program Details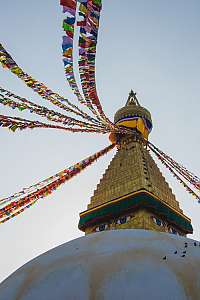 Foundations for Freedom: The Hinayana - Course II (Online)

with Dale Asrael & John Rockwell
July 14 / 6:30 PM - August 25 / 8:30 PM



The welcome letter to registered participants was emailed on Monday evening, July 13th. If you did not receive it, please check your spam folder (or promotions folder in gmail). If you still need the Zoom meeting link, please text Jackie Roberts, 303-818-7561 -- preferably by 5:00 pm MDT.



The Second Noble Truth: The Origins of Suffering
Part I: The 5 Skandhas
This is the second in a series of five courses exploring the profundity of the Hinayana teachings of the Buddha.
Having recognized the truth of suffering and the confusion that is pervasive in our life, we naturally have questions. How does this state of suffering arise? Where does confusion come from? Our innate intelligence begins to explore the subtle layers of experience, going deeper and deeper until we come to the heart of our being. In this in-depth exploration of the Five Skandhas, we will touch these layers or constellations of experience one by one, starting from the unconditioned, innate ground of open space, and see how we fabricate our own world of projections.
Shastri Denise Wuensch and Shastri Dhi Good will lead our local online practice and study community.

There are no prerequisites for this course. Open to all!
Course access, a detailed schedule and suggested readings will be provided when you complete your registration. If you registered through Shambhala Online and also want to participate in the Denver discussion, please email

[email protected]

to receive the Zoom link.
About the Teachers for Course II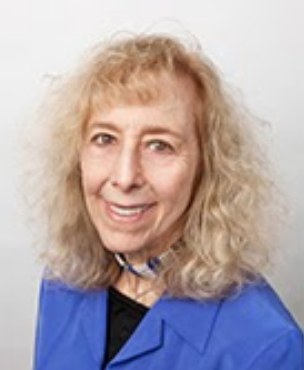 Acharya Dale Asrael became a student of Chögyam Trungpa, Rinpoche in 1973. Since that time, the inspiration of the Bodhisattva Vow has been the foundation of her practice and study, and a main theme in the programs and retreats she teaches internationally.
She is an Associate Professor at Naropa University, where she has taught a course on compassion for counselors for the past twenty years. She is the author of "No Hidden Corners: Compassion Training in Counselor Education," a chapter in the recently published anthology Shadows and Light (edited by Francis J Kaklauskas , Carla J Clements, et al.) She is the founder and main instructor of Naropa University Mindfulness Instructor Training, a year-long program for people teaching mindfulness in transitional environments.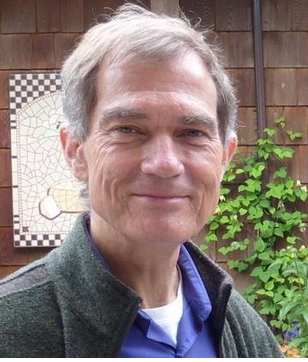 Ashe Acharya John Rockwell has been on the Shambhala and Buddhist path for 40 years, studying with Chögyam Trungpa Rinpoche and Sakyong Mipham Rinpoche. His main interests are in opening the heart and senses through meditation and qigong and in bringing awareness to everyday life and the natural world.
---
Please click here
to access a document with all the details about each course in the 5-part Hinayana series.
To participate in an individual course(s), registration will be available as soon as we determine local program dates.
Fall 2020: 2nd Noble Truth — The Origins of Suffering, Part II: Wheel of Life, Karma & 12 Nidanas
Teachers: Acharya Judith Simmer-Brown and Shastri Loden Nyima
Winter 2020: 3rd Noble Truth — Freedom from Suffering
Teachers: Acharya Suzann Duquette and Acharya Dan Hessey
Winter 2021: 4th Noble Truth –The Path of Shila, Samadhi, and Prajna
Teachers: Acharya Eve Rosenthal and Acharya Eric Spiegel



After thirty years of being a practicing Buddhist, I realized that the most valuable aspect of the path is the Hinayana. Without truly leaning into the nature of suffering and how we create it in our own existence, the other yanas become merely intellectual exercises. I come back repeatedly to the Hinayana teachings because they form the basis for all the insights of the Mahayana and Vajrayana teachings. Our ability to become helpful to others rises from our ability to thoroughly and completely understand the brilliance of the Hinayana. A course designed to help us understand the Buddha's first teachings is invaluable. — Dave Garton

Ah, the Hinayana Teachings, what a gift to me, a practitioner of both the teachings of Buddhism and of Shambhala! I spent a month at Shambhala Mountain Center last summer studying them, reading "The Path of Individual Liberation" by the Vidyadhara with many of the teachers who will be teaching you. It filled so many gaps in my knowledge and "turned confusion into wisdom" and "hate into love"... for the benefit of all (those around me). It will do the same and more for you, I am sure. — Jackie Larner



---
SPECIAL OFFER STILL AVAILABLE: We are offering a 20% discount on the combined program prices for those who wish to commit to taking the entire Hinayana series (more details below). The total cost is 0 for the Regular Price. If you attended Course I and now wish to continue with the 5-course series, please sign up here for Course II. The Course I payment will be credited toward the series price. Use the pricing option "0/0 Hinayana Combined 20% Discount" and enter the amount of 0. Or if you wish to offer the Patron combined price, please enter 0. Enter the registration comment "change to full series." Do not proceed to Paypal; instead, please contact the SMCD Treasurer regarding your balance due, payment options or to set up a payment plan. If you registered for Course I and chose the combined program price, you do not need to sign up for Course II or the rest of the series - we will register you for them manually.
SMCD Generosity Policy: We have a generosity policy to make our offerings available to all who wish to participate. If the program price is an obstacle for you, please consider what works for you, and contact us to discuss a partial scholarship or payment plan.
To arrange for this, please contact us in advance of this Program at [email protected].
For those who can offer more than the program price, we have a "Patron Price." Your generosity in offering the patron price helps cover the costs for others who are not able to pay the full price.
Go to Denver's website