Program Details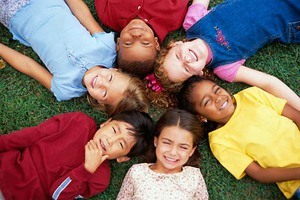 Fearless Parenting - Ancient Wisdom for Modern Families (Online)

with Beate Kirchhof Schlage
July 25 / 4:30 PM - July 25 / 6:00 PM



Elternsein (kann) beruhen auf der Einsicht, dass wir Menschenwesen grundlegend wertvoll sind. Unser grundlegendsten Qualitäten sind positiv: Offenheit, Intelligenz und Wärme. (Chögyam Trungpa)




Im Zeitalter der Ängste erfordert Elternschaft Mut. Es gibt so viele Bälle, mit denen man jonglieren muss; so viele Philosophien und Rezepte, die man bedenken muss; so viele Versuchungen, das perfekte Elternteil sein zu wollen und das perfekte Kind zu erschaffen oder zu erziehen; so viele Möglichkeiten, wie man als Mutter oder Vater nicht genügen kann; und so viele Zweifel.




Furchtlose Elternschaft bedeutet, aus dieser Situation herauszutreten und es zu wagen, ohne ein Rezept zu sein. Es geht um den Mut, einfach präsent zu sein und bereit zu sein, das zu erforschen, was wir als Mütter und Väter bereits anzubieten haben - und immer hatten - und uns darauf zu verlassen: unser eigenes Herz, die reiche Welt unserer eigenen Erfahrungen, dieser ganze menschliche Cocktail und unsere Fähigkeit, mit einem Wesen, das wir lieben, zusammen zu sein, es zu fühlen und ihm tief zuzuhören.




Dieser ONLINE Kurs , gegeben von Acharya Beate Schlage aus Hamburg ist ein Elternkurs an drei Terminen mit Übungen für die Woche.




In the three Saturday afternoon classes of Fearless Parenting there will be short talks and time for discussion, dialogue work and experience – based exercises.




The topics of the classes are




1. The Parent's Path: The Courage to be Present




11th July 2020 16.30 – 18.00




About the willingness to meet our own mind, to mature and to develop who we are as (adult) human beings




When I practice I am always willing to meet what is there – sometimes it will be good sometimes not so good; but I will always be willing to meet it – even if it is me.




Suzuki Roshi




2. The Child's Path: Become Who You (already) Are




18th July 16.30 – 18.00




How going beyond our fears and hopes opens the gate to truly meeting our child




"Without giving up hope – that there's somewhere better to be, that there's someone better to be – we will never relax with where we are or who we are."(Or with who our child is…)




Pema Chödrön




3. Walking Side by Side




25th July 16.30 – 18.00




However hard we try; we cannot prepare a perfect world for our children. We can only prepare our children for the world as it is, with all the ups and downs that life displays.




To cover all the earth with sheets of leather –




Where could such amounts of skin be found?




But with the leather soles of just my shoes




It is as though I cover all the earth.




And thus the outer course of things I myself cannot restrain,




But let me just retrain my mind,




And what is left to be restrained?




Shantideva, The Way of the Bodhisattva, 8th century




Anmeldung über die Dechen Chöling Webseite.
Go to Cologne's website