Program Details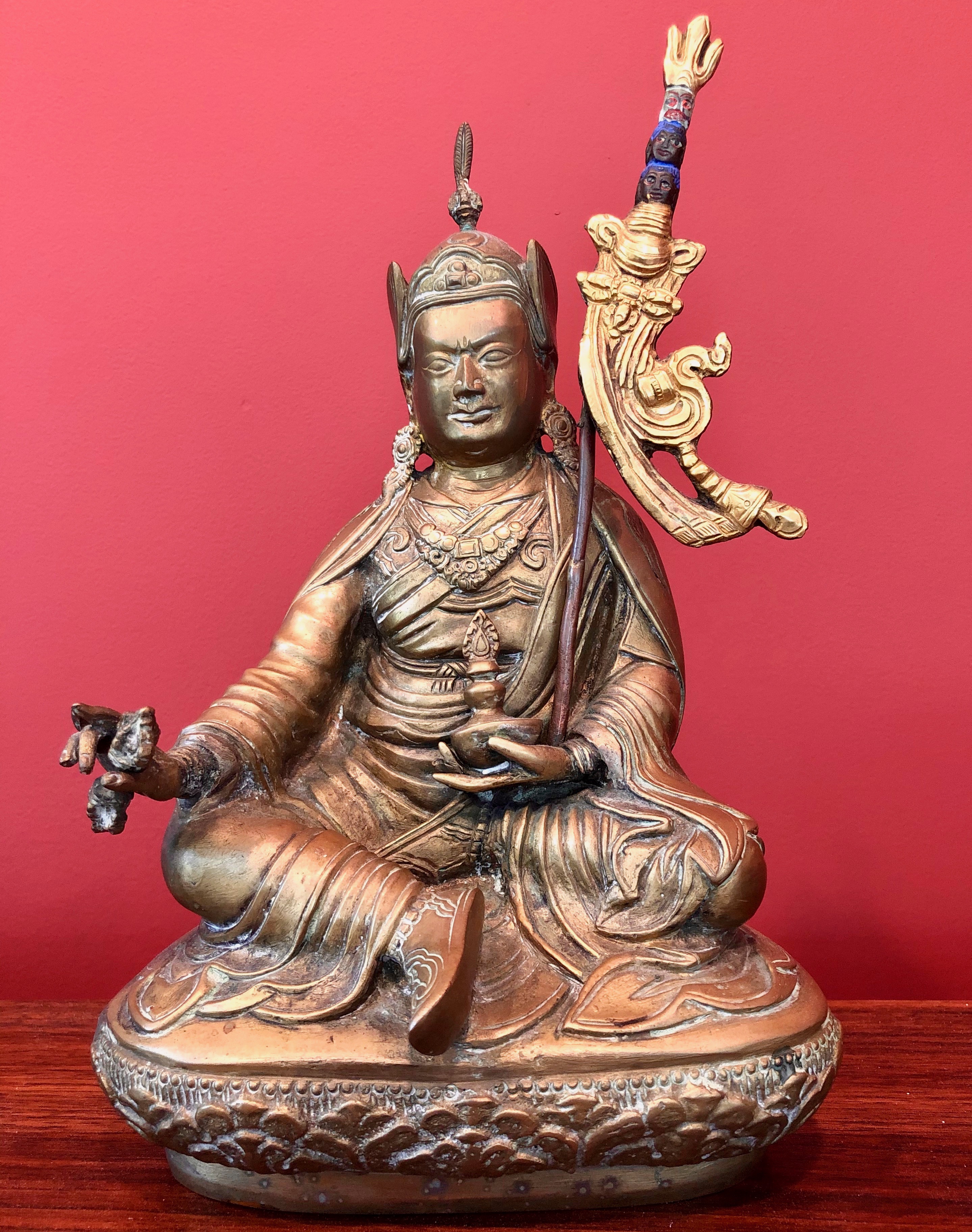 The Rain of Blessings - An Exploration of Guru Yoga: A Four-Day Pan-Shambhala Vajrayana Retreat

with Maria Bots & Dan Hessey & Mathias Pongracz & Eric Spiegel
August 13 / 8:00 PM - August 16 / 12:00 AM






The Rain of Blessings - An Exploration of Guru Yoga: A Four-Day Pan-Shambhala Vajrayana Retreat




with Acharya Marianne Bots, Acharya Dan Hessey, Acharya Mathias Pongracz and Acharya Eric Spiegel




Dates: Thursday, August 13 to Sunday, August 16
(Ofreceremos traducción al español.)





Prerequisite: This group practice is open to all tantrikas in Shambhala. The Guru Yoga text will be screen-shared via Zoom during the practice sessions for those who don't have the text. To practice on your own you need to have received the lung, which will not be offered during the retreat. For those who have the lung but not the text, it may be purchased through Nalanda Translation Publications.





Join us in this online retreat to study and practice the Rain of Blessings Guru Yoga for Padmasambhava, a core practice of the Tibetan tantric tradition. Padmasambhava connects us to the Three Courts and the principles of crazy wisdom and devotion. Through practice and teachings, we will explore the central principles of the Vajrayana tradition, the sacred wisdom carried out of Tibet.





We will explore questions like:






Why Padmasambhava today? What are his manifestations?




What does lineage mean?




What are the "three roots"?




Why is there a need for a guru and what is their role?




What are the main obstacles for Vajrayana practitioners today?




How to supplicate the inner and outer guru, and their interdependence




And more!



Format



Three sessions of practice per day (2 guru-yoga sessions and one session for your personal practice)




One talk every day by one of the Acharyas




One guided practice session every day




Closing Feast at the end



Click here to view the daily schedule
NOTE: A suggested reading list will be available for those who register, a few days prior to the start of the retreat.
About the Teachers
Acharya Marianne Bots lives in The Netherlands and joined the Shambhala community in 1977. She is a psychologist and psychotherapist who has worked for more than 30 years in a clinic for young adolescents. She teaches throughout Europe.
Acharya Daniel Hessey has been a student of Shambhala Buddhism since 1973 and has taught extensively throughout the U.S. and South America. He is currently the Resident Acharya at Shambhala Mountain Center.
Acharya Mathias Pongracz has been a student of both VCTR since 1983 and the Sakyong since 1991, as well as student of Kobun Chino Roshi. He teaches in Austria, Hungary and France.
Acharya Eric Spiegel has been a student and teacher in the Shambhala tradition since his teens. He is known for teachings filled with warmth, humor and precision. He is joining us from his home in rural Upstate New York.
Registration
Full retreat only: . Patrons: 8. The Patron rate supports our efforts to connect teachers and learners through online programs. In particular, it helps us offer the generosity policy to those in need.
Generosity Policy. We want to make the teachings available to all and will work with you to ensure your participation. Click on the Request a Discount link below before registering to receive a coupon code to use at checkout. For a further discount or scholarship, write to [email protected].
Registration Questions? Write to [email protected].
Go to Shambhala Online's website