Program Details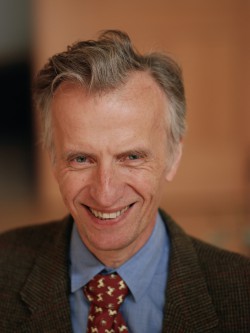 Sunday Gathering - Fear and Generosity

with Mathias Pongracz
October 4 / 3:00 PM - October 4 / 4:00 PM



In times of uncertainty fear easily comes up. We look for protection, especially in this time of pandemic and societal upheaval. What is the best protection? An exploration...




About the teacher
Acharya Mathias Pongracz was born to Hungarian parents in Africa, where he passed his childhood with 6 other siblings. After some years in Belgium he settled in Austria, where he studied political science and interpreting. For 20 years he worked as television journalist for the Austrian Broadcasting Corporation (ORF) where he was formerly the East European Correspondent. Acharya Pongracz joined Shambhala in 1983 and attended seminary with Chögyam Trungpa Rinpoche in 1984 and again in 1985. When the Saykong (then Sawang) taught his first 3 month seminary at SMC in 1992 he asked Mathias Pongracz to serve on the Seminary teachers faculty. Mathias also studied closely with Kobun Chino Roshi, with whom he sat many sesshins from 1992 until his parinirvana in 2002. Acharya Pongracz is the former director of Shambhala Training in Vienna and the father of one daughter. From 2006 until spring 2012 Acharya Mathias Pongracz was resident teacher at Dechen Chöling, the European Land Center of Shambhala Europe in France. He introduced the MBSR program in France at a time when it was unknown there. A few years ago he started a Shambhala group in Hungary (Budapest). He is currently based in Vienna, and teaches in, French, Hungarian and German , traveling to Shambhala Centers in Eastern Europe, France and other countries. He also teaches programs on Mindfulness Stress Reduction, Qi Gong, and the art of hosting.






ABOUT SUNDAY GATHERINGS

Please join us every Sunday for an online gathering of the Shambhala community worldwide. This online space is a place where we can practice meditation together, hear dharma teachings from a featured guest teacher, learn more about the activities of incredible people in our sangha, engage in discussion – and connect with one another, our community, and our hearts.
Sunday Gatherings are produced by Shambhala Global Services and hosted by Shambhala Online.
Sunday Gatherings are presented in English and are live every week at:
North America: 12:00pm PST, 1:00pm MST, 2:00pm CST, 3:00pm EST/CLT, 4:00pm Atlantic/BRT, 8:00pm GMT
International: 9:00pm CET/SAST, 5:00pm +1 AEST, 7:00pm +1NZST
Join the mailing list
To receive ongoing reminders about Sunday Gatherings, click here to join the mailing list >>
Make A Donation
These events are offered free of charge to Shambhala members. Please consider making a donation to support the presenters and production staff that make Sunday Gatherings possible, please click here >>

REGISTRATION
Register below for each upcoming talk. A Zoom link will be sent to you after registration.
Price: This program is FREE of charge
Patron: .00
(The Patron rate helps us offer the generosity policy to those in need of discounts or scholarships)
Registration questions? Email [email protected]

Shambhala Online is self-supporting. Your generosity in making a donation so that we may continue to offer free programs is greatly appreciated!
Go to Shambhala Online's website