Program Details
ONLINE: HOW TO LEAD STRATEGICALLY: Relating with Others and the World

with Suzann Duquette & Jane Arthur
October 3 / 12:00 AM - October 4 / 12:00 AM





Based in cultivating stillness, observation, and virtuous action, we can learn to evaluate situations and assess people. This leads to clarity in decision making, discrimination in setting our priorities, and timeliness in executing actions. Cooperation and able advisors are inseparable from good leadership and are essential to relating with others and the world.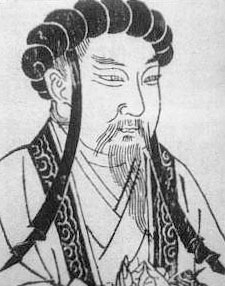 This is the second of four weekend programs on How to Lead Strategically.

How to Lead Strategically is a four-session series, developed in collaboration with Dr. Eva Wong, that is relevant to everyone, as we are all leaders in different aspects of our lives. How can we learn to lead from the inside out? As taught by Zhuge Liang, learning to lead strategically from the inside out provides a clear path to benefiting ourselves, others, and society. This approach to leadership is of even greater importance and relevance during times of uncertainty and chaos.

All sessions are scheduled for a day and a half on weekends. You may take one or more of the sessions, but cannot sign up for a session after it has occurred. Materials will include a workbook of program presentations and exercises, as well as selected Zhuge Liang banners for contemplation.

Session Two: Oct. 3 - 4, Relating with Others and the World

If you worry too much, you will destroy any initiative of action. – Zhuge Liang

Zhuge Liang, who lived in third-century China, is known as one of the world's greatest strategists. He taught that leaders need to be strategists. Also renowned as a statesperson, diplomat, covert operator and tactician, he was an advisor to rulers, military commanders, and commercial leaders. Zhuge Liang's teachings are deeply relevant for anyone wanting to lead an organization, community or business in a more thoughtful and helpful way during these times.

According to Zhuge Liang, both those who lead and those who advise leaders walk the "bright path." As he said: The "bright path" is the vast view and the path of the Tao and Virtue. A vast and bright mind is required to illuminate vision. … It is only through simplicity and humility that vision can be illuminated. It is only through stillness and inner peace that we can have a vast view.

The series will include exercises for self-reflection and leadership, contemplation, and embodiment of Zhuge Liang's essence teachings on leadership. Materials will include a workbook of program presentations and exercises, as well as selected Zhuge Liang banners for contemplation.

Developed in conjunction with Dr. Eva Wong, the program draws on her upcoming book, "The Collected Writings of Zhuge Liang – A Handbook of Strategy, Leadership, and Statecraft."

The online zoom room for Module 2 will open at 8:45 a.m. on Saturday, Oct. 3. Please sign-in, check your connection, and do any necessary trouble-shooting of technical issues. The program begins at 9:00am and ends at 12:30 p.m. Oct. 4.

Registration Deadline

Because of the nature and logistics of online programming — including ensuring that you have the proper links, materials and schedules — the deadline to register for this program is 48 hours before it is set to begin.
Go to Karme Choling's website