Program Details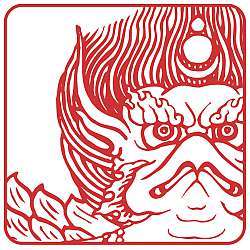 Way Of Shambhala: Fearlessness in Everyday Life [Online]

with Joel Wachbrit & Jenny Hannah
November 10 / 7:30 PM - December 8 / 9:30 PM



Fear is rampant in our world. On a societal level, we experience uncertainty about the future of our civilization and our planet. On a personal level, fear can manifest as anything from a nagging sense of self-doubt to a static background of anxiety.

No matter how fear presents itself, it is necessary to examine how we cope. Do we drown our anxieties in vices or distractions? Does a fear-based worry prevent us from feeling confident in who we are?

This course will present practical tools for acknowledging and understanding fear, and explore the Shambhala view that skillfully working with fear can actually serve as a stepping stone for personal transformation. Through an exploration of the Buddhist teachings of mind and the nature of reality, we learn to see clearly. We dare to face life and death as they are. The meditator, open to uncertainty, goes beyond the emotions of hope and fear to experience equanimity.

Rather than hide from our own existence, we will look directly into the uncertainty of our lives and get our first taste of unconditional fearlessness.




This is the fourth class in our core curriculum Way of Shambhala. It also offers a glimpse of the Shambhala vision of enlightened society by emphasizing the ways in which meditation and contemplation can impact our daily lives, and from there, how the sanity of these practices can expand to impact our whole society.




Prerequisite: Contentment in Everyday Life and Joy in Everyday Life
Recommended: Shambhala Training Level IV


About the Teachers:

Shastri Joel Wachbrit has been a member of the Los Angeles Shambhala community since 1989. He served as Center Co-Director and before that was Director of Buddhist Education for 7 years. In 2016 he was appointed as one of three Shastris, or senior teachers, for the greater Los Angeles area. Joel has been a working musician for more than forty years and for the last twenty he has composed music for TV and film.

Jenny Hannah

is a meditation instructor, art therapist, yoga teacher, and artist. She was first introduced to Shambhala in 2007. By day, she works as a therapist at Coldwater Counseling Center and teaches at University of the West, a school based on Buddhist Principles. Jenny is actively involved in the LA Shambhala community and currently serves as Director of Societal Health and Wellbeing.

Participant/Registration Note: While an updated program description and additional details will be announced soon, registering now is strongly recommended—and an act of kindness for our teachers and coordinator!

Zoom Access: This course will be offered online via Zoom at the dates and times listed above. After you register for the course, we will send you instructions for joining the course meetings.

Pricing Information and Generosity Policy:

We are committed to making our programs and classes accessible to everyone, and we will not turn anyone away due to financial concerns. If the Program Price is an obstacle for you, please decide what works for you and offer what you are able to pay. You do not need to apply for the Generosity Policy in advance, but if you have questions, please contact us.



Go to Los Angeles's website