Program Details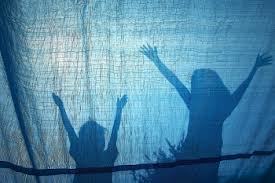 The Places That Scare You

with Jackie Muse & Chris Allen
October 14 / 7:00 PM - November 4 / 9:00 PM



"Chogyam Trungpa Rinpoche taught me how to be fearless." Pema Chodron




This book "The Places that Scare You" has helped many people over the years and is a source to return to when we find ourselves struggling with life. Not knowing is part of the adventure of life and it's also what makes us afraid!




By choosing to train ourselves to relate to discomfort rather than trying to avoid uncertainty and fear we can get in touch with the sadness that underlies our pain and suffering. This genuine heart of sadness is our mind of enlightenment called bodhichitta. When we stay present with painful or discouraging times and allow it to soften us we tap into our basic goodness or bodhichitta. This wisdom heart mind is inherent in all of us, it is the sun which is always there behind the passing clouds.




This Four Week class is a perfect way to begin or to revisit the powerful teachings of Bodhichitta heart practice.




All four classes on Zoom, Wednesdays, October 14-28 and November 4, 7pm.



Go to Atlanta's website