Program Details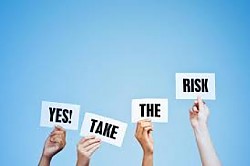 Shambhala Training Level III: Warrior in the World

with Linda Mockeridge
December 5 / 9:00 AM - December 6 / 5:00 PM



Having learned not to turn away from fear, we can extend this strength into everyday life situations. We learn that we can apply our practice to whatever arises, developing more confidence in all aspects of our world.




Shambhala Training Weekend III provides a meditation practice that builds upon the mindfulness-awareness technique of Shambhala Training Weekend II to further awaken the mind and heart. With gentle fearlessness, we learn to step beyond our conditioning and open to the freshness of each new moment.




We continue to relate to our perceptions and our world directly through meditation practice, and we further develop our capacity to relate to others and our environment with humor, kindness, and strength. Together, let's raise our gaze and relate to the world around us like the warriors we are!




Pre-requisites: Completion of Shambhala Training I & II weekends.





Shambhala Training is a graduated progressive series of weekend retreats. Each weekend is a strict requirement for the one proceding:






Shambhala Training Level 4: Awakened Heart - Jan. 9 & 10 2021




Shambhala Training Level 5: Open Sky - Mar. 6 & 7 2021



For pricing and to register please visit the Dallas website.
You can find more information on Shambhala Training here.
Go to Austin's website