Program Details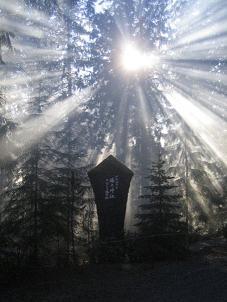 Drala

with Mathias Pongracz
November 27 / 7:00 PM - November 29 / 5:00 PM



Drala

Skrze zkoumání hloubky vnímání se člověk spojuje s elementální a magickou silou, která je světu vrozená. Princip draly odkazuje na posvátnou energii a sílu, která je přítomná, když překročíme agresivitu.

Cena: 2700,-
(studenti 1400,-; opakovaní účastníci 900,-)
Cena by neměla být překážkou k účasti - pokud by pro vás byla, dejte vědět.

Podmínka účasti: absolvování programu Větrný kůň.

...........................

The Sacred Path program continues to deal with bringing the principles of warriorship and the practice of mindfulness-awareness into daily life.

In particular, it is designed to nurture the student's natural ability to experience the world as sacred and his or her aspiration to create an enlightened society.

Drala

Through exploring the depth of perception, one engages the elemental and magical strength inherent in the world. The principle of drala refers to the sacred energy and power that exists when we step beyond aggression.



Prerequisites:
Completion of Shambhala Training: Windhorse.
Go to Prague's website