Program Details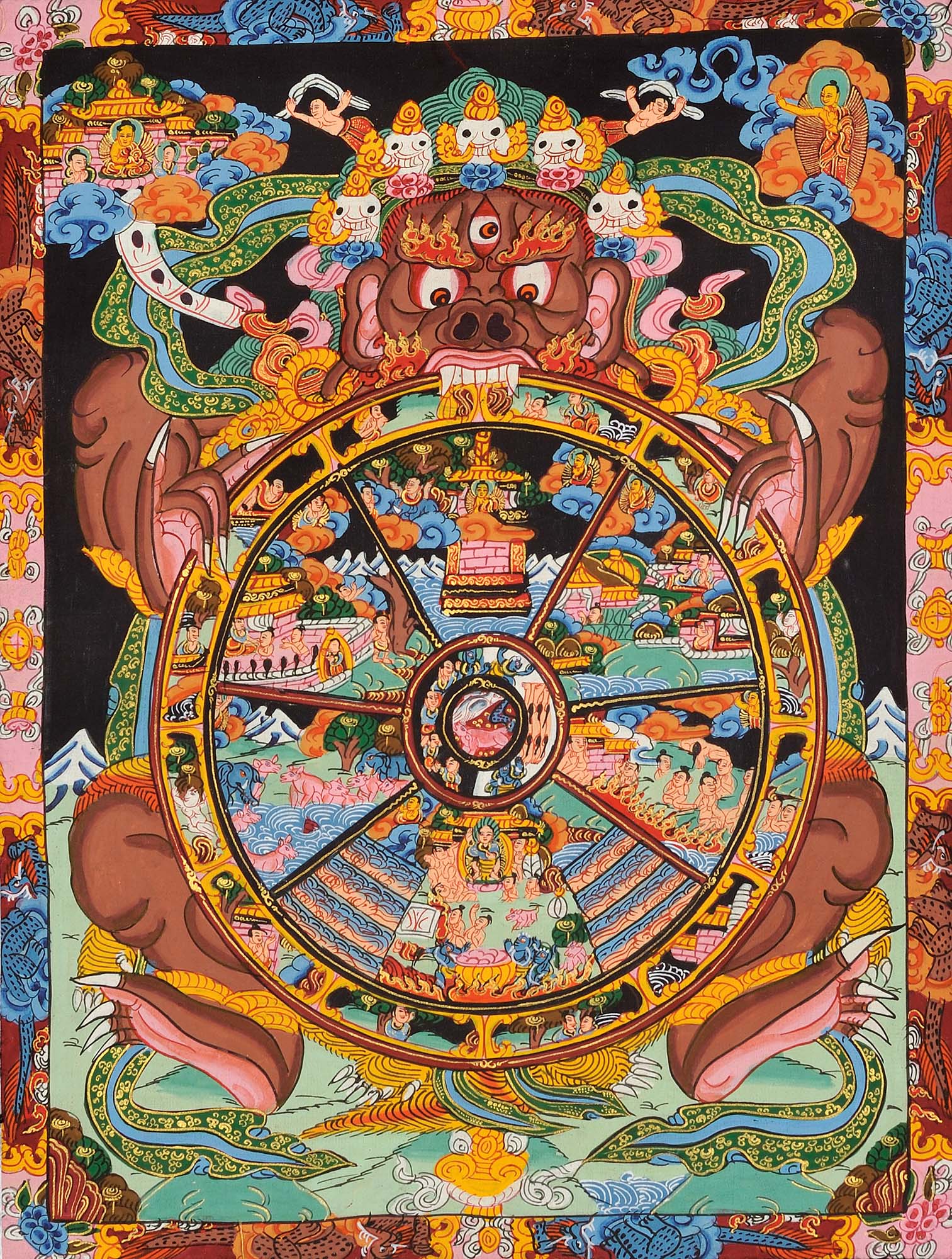 Foundations for Freedom: The Hinayana - Course III (Online)

with Judith Simmer-Brown & Loden Nyima
October 6 / 7:00 PM - November 17 / 8:30 PM


The Second Noble Truth: The Origins of Suffering




Part II: The Wheel of Life, Karma and the Twelve Nidanas
This is the third in a series of five courses exploring the profundity of the Hinayana teachings of the Buddha.
The foundational teachings of the Buddha indicate that the suffering we experience in our lives can come to cessation if we recognize, deeply and profoundly, how that suffering has arisen. This requires gentle bravery and deep contemplation, bypassing simplistic notions of how our suffering has arisen. The Buddha provided powerful models for this contemplation through the interrelated teachings of karma and kleśa, or destructive emotions, as exemplified in the Wheel of Life. Drawing from the contemporary insights of our Shambhala Buddhist lineage, we will tread the ancient path of the Buddha.
Each two-hour class will consist of watching one of the pre-recorded talks by Acharya Dale Asrael and Acharya John Rockwell, followed by discussion and reflection by class participants. These classes will be recorded and made available to all registrants for future viewing.

Class 1: Introduction to the Second Noble Truth and Mindfulness of Life, with Loden Nyima and Acharya Judith Simmer-Brown
Class 2: Kunjung of Klesa and Karma, with Loden Nyima and Acharya Judith Simmer-Brown
Class 3: Wheel of Life and the Six Realms, with Loden Nyima
Class 4: Twelve Nidanas: Cause (1-2) and Result (3-7), with Acharya Judith Simmer-Brown
Class 5: Twelve Nidanas: Present Lifetime (8-10) and Future Lifetime (11-12), with Acharya Judith Simmer-Brown
Class 6: The Long View: Karma and Lifetimes and Cosmology, with Loden Nyima
Class 7: Q&A Discussion on Zoom with both Acharya Judith Simmer-Brown and Loden Nyima and Acharya Judith
A Zoom link for course access, a detailed schedule and suggested readings will be provided prior to the first class. If you registered through Shambhala Online and also want to participate in the Baltimore discussion, please email

[email protected]

to receive the Zoom link.
There are no prerequisites. This program is open to all!
Generosity Policy
To support the work of the Center, we suggest a contribution to help cover program expenses and overall maintenance. We estimate the approximate costs and value of this program to be . We are happy to accept an offering in any amount that you can afford, either above or below the suggested level. Your financial contribution is not necessary in order to take programs. It's important to our mission that everyone who's inspired to go forward on the Shambhala Buddhist path has our complete support. We are thankful no matter what level you can give, for it is your presence that enhances the health and well-being of our Center.
Go to Baltimore's website