Program Details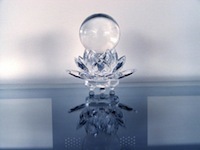 Way of Shambhala: Wisdom in Everyday Life [Online]

with Marcia Henry-Fink & Marilyn Moore
January 12 / 7:30 PM - February 9 / 9:30 PM



Meditation uncovers our wisdom. This wisdom is always present and can be applied to transform confused situations and emotions into effective actions. No longer deterred or depressed by obstacles, we can include everything as part of the path. The challenges of daily life become opportunities for both contemplative practice and social action.




Students will receive essential instructions for transforming confused emotions and situations into wisdom as they arise. They are introduced to the qualities of a master warrior whose vastness of mind and skills in enriching the world are fully manifested. Here the practitioner is introduced to the vajrayana teachings of Buddhism, which reveal the sacredness of the phenomenal world.




WIEL is the last class in the Way of Shambhala 1 Series.




Prerequisite: Fearlessness in Everyday Life
Recommended: Shambhala Training Level V





About the Teachers: Shastri Marcy Fink has been a student of Chögyam Trungpa Rinpoche and Sakyong Mipham Rinpoche since 1977. Trained in both the sciences and the arts, she has been a stress management consultant for Boeing, and has worked with a start-up company that uses biofeedback and mindfulness/awareness exercises as tools for dealing with stress. As a member of the Los Angeles Buddhist and Interfaith Councils she worked for many years with the diverse religious communities in Los Angeles. She is a senior teacher and former Director of Education at SMCLA and travels frequently to teach.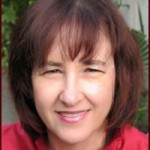 Shastri Marilyn Moore has been a member of the Los Angeles Shambhala community since 1997. She served as Center Director during the move to the current Eagle Rock location and later took on the role of Head of Practice for several years.. In 2016 she was appointed as one of three Shastris, or senior teachers, for the greater Los Angeles area with a special commitment to cultivating the OC Shambhala community. Before retiring, she enjoyed working in a university art gallery for almost thirty years. During this time of isolation, she is appreciating a simpler life with much less time spent in traffic on the Los Angeles freeways.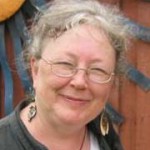 Participant/Registration Note: While additional details will be announced soon, registering now is strongly recommended—and an act of kindness for our teachers and coordinator!
This course will be offered online via Zoom at the dates and times listed above. After you register for the course, we will send you instructions for joining the course meetings.
Pricing Information and Generosity Policy: We are committed to making our programs and classes accessible to everyone, and we will not turn anyone away due to financial concerns. If the Program Price is an obstacle for you, please decide what works for you and offer what you are able to pay. You do not need to apply for the Generosity Policy in advance, but if you have questions, please contact us.
Go to Los Angeles's website