Program Details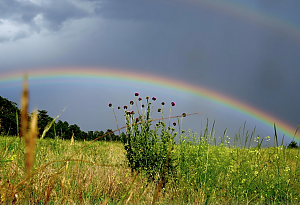 Foundations for Freedom: The Hinayana Course IV - The Third Noble Truth; Freedom From Suffering

with Dan Hessey & Suzann Duquette
November 8 / 12:00 PM - December 13 / 2:00 PM



The Birmingham Shambhala Center is excited to present the fourth in a series of five courses from Shambhala Online exploring the profundity of the Hinayana teachings of the Buddha.




The Third Noble Truth as taught by the Buddha explores how, after recognizing that we suffer and the cause of that suffering, we can let go of the struggle against reality which constitutes suffering and rest. This class presents the third noble truth, Freedom from Suffering, and begins with an exploration of the 3rd Foundation of Mindfulness, Mindfulness of Effort.




Contemplating cessation of suffering, we first see the accessibility of the third noble truth as the gap. We are basically good. Realizing this to be true is that simple, and we are glimpsing this all the time. Joined with this is the full profundity of its meaning: The third noble truth signifies complete liberation from the entire cycle of samsaric existence itself – aging, sickness, death, and rebirth. Its full profundity is four-fold: (1) the cessation of all causes of suffering, (2) the peace of freedom from the suffering of the five skandhas themselves, (3) perfection of complete freedom from suffering and total joy, and (4) definite release - there is no going back to samsara from this state.




This combination of these two perspectives - the immediacy of the path and the view of profound transcendence - is essential. Without both perspectives, the path can become inaccessible, distant, esoteric or, on the other hand, Buddhism can be seen as existential humanism.




Class 1: Introduction to the Third Noble Truth and Mindfulness of Effort, with Acharya Dan Hessey. (Live on Shambhala Online)




Class 2: Non-Struggle, Cessation, and The Gap (Pre-recorded), with Acharya Suzann Duquette




Class 3: The Radical Fullness of the 3rd Noble Truth as the end of Samsara (Pre-recorded), with Acharya Suzann Duquette




Class 4: Resting in the gap and Vipashyana (Pre-recorded), with Acharya Dan Hessey




Class 5: Applying the Third Noble Truth: Remarks, Breakout Sessions and Q&A with Acharya Suzann Duquette and Acharya Dan Hessey. (Live on Shambhala Online)




The Shambhala Online Zoom link for the first and last classes will be provided for individual participation.




Recordings of Classes 2 through 4 will be presented by our Center through Zoom in the weeks from November 15 through December 6, with each class offered twice: on Sunday evening from 6 – 8 pm, and again on Tuesday evening from 6 – 8 pm. Each class will consist of viewing the recording and having local discussion.




Schedule of class presentations:




November 8 – Class 1 (live from Shambhala Online at noon)




November 15 and 17 – Class 2




November 22 and 24 – Class 3




November 29 and December 1 – Class 4




December 6 and 8 – our own review and contemplations




December 13 – Class 5 (live from Shambhala Online at noon)




Participants will have access to the recordings to watch on their own if they miss a session, or they may attend the alternate session (Sunday or Tuesday) for the week.




Acharya Dan Hessey discovered the dharma in 1973 through Trungpa Rinpoche's book Meditation in Action and moved to Tail of the Tiger (now Karmê Chöling) the following year. He has lived in Shambhala communities — Karmê Chöling, Shambhala Mountain Center, and Marpa House -­- for the majority of his adult life. He served as co-director of what is now Shambhala Mountain Center from 1985 to 1992 and served on its Board of Directors for five years. He has taught the Shambhala dharma extensively in the United States, Canada, Mexico and Australia. Before becoming an acharya, he served for two years as shastri for Shambhala Mountain Center and Fort Collins.




Dan is on the founding board of The Beanstalk Foundation, a non-profit dedicated to supporting grassroots social entrepreneurs based in Denver, Colorado. Over the last fifteen years he has translated the Yijing (I Ching) from the Chinese into English under the direction of Eva Wong. He has retired from his career as a mortgage banker in Boulder Colorado, and now serves as the resident Acharya at Shambhala Mountain Center. He is the proud father of his daughter Amanda, who is now in college.




Acharya Suzann Duquette has been a student of Shambhala Buddhism for thirty-five years, beginning with the first summer session of The Naropa Institute. In 1974, she joined Berkeley Dharmadhatu and the Mudra Space Awareness group practicing there, and took refuge. In 1976 she took bodhisattva vows with the Vidyadhara, Chögyam Trungpa Rinpoche and joined the Dorje Kasung, the largest service organization of Shambhala, whose members train to provide hospitality and protection for teachers, the teachings, and the community of practitioners.




Suzann was Co-Director of Karmê Chöling Shambhala Meditation Center in Barnet, Vermont, from 1995 to early 2001. She is currently is Resident Acharya at Karmê Chöling, where she teaches and consults in the area of practice and education. With her husband Jan Enthoven, Karmê Chöling's Master Gardener, Suzann also owns and runs Blue Skies Guesthouse, a nearby bed and breakfast.




Acharya Duquette respects the power of body awareness in manifesting Shambhala Buddhism, and emphasizes body discipline training in her teaching.




Generosity Policy applies: The Birmingham Shambhala Center does not wish restricted finances ever to interfere with one's ability to receive the teachings. If you need to arrange a payment plan or negotiate a reduced tuition, please make arrangements prior to the program by contacting Nick Buckner at [email protected]. Alternatively, select the "Pay what you can" option and register and pay online.




For those who can offer more than the program price, we have a "patron price". Your generosity in offering the patron price helps cover the costs for others who are not able to pay the full price.
Go to Birmingham's website