Program Details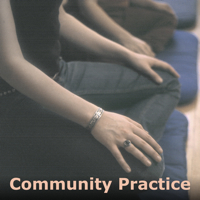 Holiday Meditation Retreat (online)

with Veit Weber
December 27 / 10:00 AM - December 31 / 4:00 PM



Shastri Veit Weber, senior teacher in the Shambhala Buddhist tradition, hosts this wonderful opportunity to truly relax and deepen our shamatha mindfulness-awareness practice over the holiday period, touching into our basic goodness.




This five-day retreat is hosted on Zoom from Fredericton Shambhala. Everyone is welcome to participate. Attending the full retreat is encourage, but is possible to attend single days. The only requirement is that participants attend all sessions each day. No partial day participation is available.




Each day will offer extended periods of meditation, including guided instruction appropriate for newcomers, contemplations, short dharma talks and discussions. Some lunches will be taken together so we can get to know one another socially.




Zoom links will be provided to those who register. Program fee: per day or for the entire retreat. Our generosity policy applies. Please contact [email protected] if finances are an obstacle.




It is helpful to prepare a quiet and clean area for your retreat in your home where there will be fewer distractions. It is understood that participating in a retreat in your home will naturally include momentary interactions with family and visits from pets. In this sense, we are bringing our daily life into the retreat.



Go to Fredericton's website