Program Details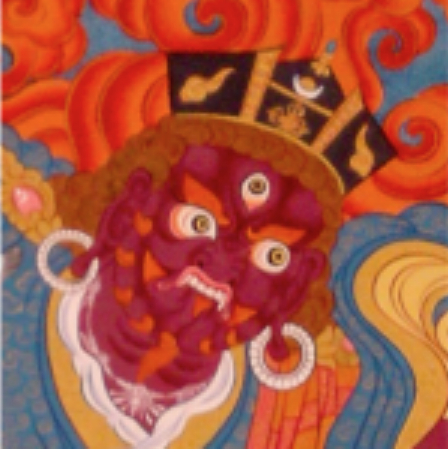 New Year's Eve—Sadhana of Mahamudra

with Joanne Martin Braun & Lou Braun
December 31 / 5:30 PM - December 31 / 7:30 PM



You are warmly invited to join us on




New Year's Eve




via Zoom to practice the




Sadhana of Mahamudra with an "at home" Feast Practice




Event Details-
Food and drink:




Please have something on hand to eat and drink for the "at home" feast:




beef, beverage, side salad, cheese, bread, fruit, desert, whatever. Alcohol is typically part of the practice but non-alcoholic drinks are fine as well. Feast practice, while celebratory, aims to join "letting go" with being deliberate, non-discursive, and open to the present fresh moment.




Offerings:




Please bring something to share. For instance: poetry, readings, stories, songs. Your
generous offering is part of the practice and contributes to the energy of our shared space and sacred mandala.




Friends: Everyone is welcome to attend. Children, however, would likely find this boring and lengthy.




About the Sadhana of Mahamudra:
The Sadhana of Mahamudra addresses the problems of our current age and how to overcome the obstacles of materialism. As Chögyam Trungpa Rinpoche comments in the text: "It will help to bring peace in the warfare waged by materialism." Normally performed on the new and full moon days of the month, the Sadhana of Mahamudra consists of a brief silent meditation, chanting and mantra recitation, and lasts about an hour. However, for this celebration, the practice will be extended with a feast or ganachakra practice (where the meal is part of the practice) in which we make offerings of food, drink, readings, songs, and poetry. A brief introduction to the practice will be provided for those unfamiliar with Sadhana/feast practice and we will share the words to the liturgy on the Zoom This text is beautiful, but full of symbolism that may seem strange if you are unfamiliar with Vajrayana liturgies. No need to expect to understand it fully the first time. You can simply chant the words, relax and enjoy the atmosphere and energy that the practice invokes.




We hope you can join us in this feast of goodness to bring in the New Year!
May all beings be happy!
Go to Sonoma's website