Program Details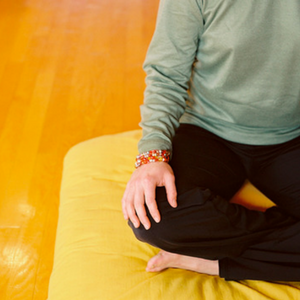 The Path of Meditation in Everyday Life

with Robert Gailey
February 3 / 7:00 PM - March 3 / 8:30 PM



This series on Zoom is intended as an introduction to the practice of mindfulness meditation joined with an exploration of themes relevant to our everyday lives. Each session will include basic meditation instruction for those new to the practice followed by a period of group practice. The session leader will then offer a talk with time for discussion. Sessions will be led by an authorized Shambhala teacher. We will begin at 7:00pm and end by 8:30 pm.

February 3: Emotions and Openness




The power of emotion informs our actions and our inspiration. It can also be the root of causing harm to ourselves and others. What do wise teachers say about relating with our emotions? How does a practice of meditation affect the quality of our relationships?

March 3: Work, practice, and study




Integrating the practice of meditation into our lives requires a holistic approach. How do we move forward on the path without sacrificing attention to practical obligations? What resources are available as a guide for informing decisions? Is stability possible in a fluid world?




. for each session.
Go to Halifax's website