Program Details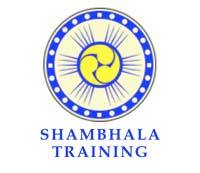 Home-based Retreat: Being Human in a Time of Disruption – Shambhala Training, Level 1

with Jil Amadio
January 22 / 7:00 PM - January 23 / 4:30 PM



In this time of disruption, it is essential to find ways to connect with our human strength, dignity, and basic sanity. This at-home retreat is an experiential exploration of the view that human beings are fundamentally awake, resilient and compassionate. Through training in meditation we learn to work with stress provoking patterns, soften our attachment to how things "should" be, and begin to find the courage to work with things as they are.




This retreat is suitable for everyone and supports us in finding an anchor to our core healthiness, while reconnecting with our innate bravery. The practices engaged in come from the ancient path of meditation, and from wisdom teachings rooted in the warrior tradition of Shambhala.




Shambhala Training levels include thorough meditation instruction, periods of meditation practice, one-on-one conversations with a meditation instructor, talks by a senior teacher, group discussions, and contemplative movement exercises.




This home-based retreat will be conducted online using Zoom. Please register 1 hour or more in advance to allow for processing of your registration. A link to the Zoom meeting will be sent to you prior to the program.




Preparing for the Retreat





Log on 5 minutes early to make sure your microphone and camera on your computer are working.


Set yourself up in a a comfortable place and have your preferred meditation cushion or chair nearby


Consider setting up in a space that allows enough room for periods of walking meditation.


Consider keeping a notepad to write down any insights that may arise.


We will take breaks where you are invited into silent periods to deepen in stillness.


Consider unplugging from other devises for both the retreat and the breaks.


Enjoy!


About Shastri Amadio
Shastri (senior teacher) Jil Amadio, has been a educator of mindfulness-based disciplines since 1989. Trained in nonviolent communications, MBWR, and in traditional wisdom methods, Jil is known for her warm heart and keen insight. As a Communication Specialist, she leads training in healthcare, education and business sectors. Jil has worked in crisis/change management for global corporations, as well as non-profit organizations. She is also the author and producer of several award-winning documentaries, that shine a light on marginalized communities. She was appointed Shastri in 2016 by Sakyong Mipham, and is inspired to bring the power of meditation to societal challenges. Jil loves to spend time with her teenage daughter, who regularly teaches her about humility.
Registration

Please register for this program in advance by clicking on the "Register Now" link below. Please register at least one hour prior to the program to allow for processing of your registration. If you have already completed Level 1 you are welcome to register for half price (i.e., ). After filling out the online registration form, you will have the option of paying online through PayPal using your credit card or PayPal account.

Note: If you cannot afford to pay the full program fee, see our generosity policy.
Go to Toronto's website