Program Details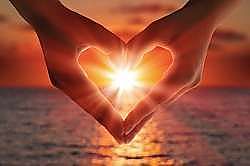 Heart of Recovery

December 13 / 7:00 PM - December 13 / 8:00 PM



Every Monday evening from 7-8 pm ONLINE.




We welcome all Twelve Step participants (AA, NA, Al-Anon, OA, SLAA, etc.) who have an interest in combining the principles of their program of recovery with Buddhist teachings and practices. This is a peer support group. We begin with a 20 minute meditation followed by open sharing.






'Sobriety is finding a new way of living that involves engagement where there was withdrawal; generosity where there was self-centeredness; community where there was isolation; joy where there was bitterness; trust where there was cynicism.'
~ Kevin Griffin, One Breath at a Time: Buddhism and the Twelve Steps



Open to all — Buddhist practitioners from all traditions and Twelve Step practitioners from all programs.
We would appreciate any contribution you are comfortable offering when you participate in an ongoing program. We know these are very challenging financial times, so please don't feel that you have to contribute in order to participate. We are all taking a hit — both as individuals and at our center. The Austin Sangha/Community does need to bring in money, but we have to balance that with the needs of its individuals. Solution: we each do what we can.
To offer a contribution/donation for an ongoing program, please go to:
THANK YOU SO MUCH FOR YOUR SUPPORT!
Go to Austin's website