Program Details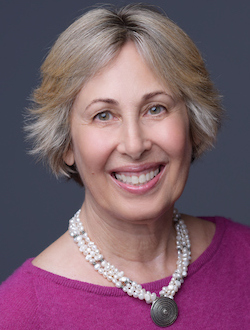 Dharma Gathering: The Egolessness of Confidence

with Gayle Van Gils
March 30 / 7:00 PM - March 30 / 8:30 PM



Open to all. Zoom details sent upon registration. Please note: last minute registrants run the risk of not receiving their Zoom link in time to attend the entire class.



---
The Egolessness of Confidence
The difficulty most of us have with personal confidence is that we never feel like we have enough. We measure it via comparisons to others, amount of our credentials and feedback from others. These relative reference points are woven into our upbringing, education and culture, yet the dharma suggests a totally radical approach to confidence. That perspective is that when we can release measuring and self-referencing and dive into the depths of our genuine nature, that confidence can be experienced naturally and unconditionally.
About the Teacher
Shastri Gayle Van Gils opens the minds and hearts of her clients and helps them find the courage and resilience to deal with the uncertainty and challenges of change, as well as to uncover the confidence to excel in life and work.
Gayle is the award-winning author of Happier at Work: The Power of Love to Transform the Workplace, and also the creator of Smart Tips: Wellness - a new course hosted by Udemy for Business, offering inspiration and guidance to upgrade one's physical, emotional, social and financial wellbeing.
An experienced meditation teacher, and a certified instructor of Search Inside Yourself - the mindfulness and emotional intelligence training developed and proven at Google, Gayle is founder of the consulting, training and coaching company Transform Your Culture. A popular mindfulness teacher on the app Simple Habit, and a Goleman EI meta-coach, helping leaders and other coaches to deepen their Emotional Intelligence, Gayle has helped thousands of people to find more peace, energy, inspiration, joy and success in their lives and businesses.
About the Dharma Gathering
The Dharma Gathering is a perfect introduction to meditation practice and the Shambhala teachings, as well as an opportunity to connect with like-minded New Yorkers. The evening consists of guided meditation, a talk by one of our teachers, and a discussion period.
This open house is an opportunity to meditate in a supportive group setting, to learn about how to apply the principles of meditation to daily life, and to meet virtually with others interested in mindfulness.
Privacy Notice:
Please note that Dharma Gatherings are recorded for public viewing. If you do not wish your image to appear in a publicly viewable video, you are welcome attend the meeting while stopping your video. This can be done by hovering your cursor over the lower portion of the Zoom screen to expose icons. On the left is a video icon which, when clicked, will turn off your camera.
Go to New York's website