Program Details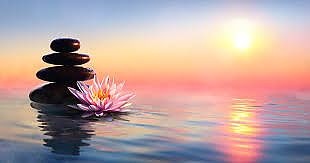 Enhancing our Sanity: Resiliency Training

with Doug Jackson
February 27 / 10:00 AM - February 27 / 2:30 PM



Did you ever have something happen to you that got you so angry (or blue) that you just could not think straight? It happens to everybody. Our nervous systems are designed to help us recover from stressful, even traumatic situations. But, sometimes, life throws curve balls that you do not see coming.




The COMMUNITY RESILIENCY MODEL (CRM) is a trauma-informed wellness initiative that provides a non-judgmental perspective on normal human reactions to stress and trauma. The primary focus of this skills-based nervous system stabilization program is to reset the system's natural balance, helping people to down-shift out of hyper-arousal or up-shift out of numbness or apathy so that they can use their innate intelligence to make optimal decisions about their behavior. CRM is used widely in wellness programs and with at-risk populations.




This four-and-a-half-hour workshop (lunch break included) introduces five skills that use the wisdom of our bodies to reconnect to our resilience zone so we can return to a sense of well-being. We will be led by Douglas K. Jackson, Clinical Program Manager for the Georgia Department of Juvenile Justice, and Barbara Gibson, Shelter director at the Women's Center to End Domestic Violence in Decatur, Georgia. Both leaders are certified trainers for the Community Resiliency Model .




This class qualifies for 3.5 hours of Social Work CEUs with the Alabama Department of Social Work Examiners. For more information about CEUs, contact Laurel Hitchcock.






Go to Birmingham's website