Program Details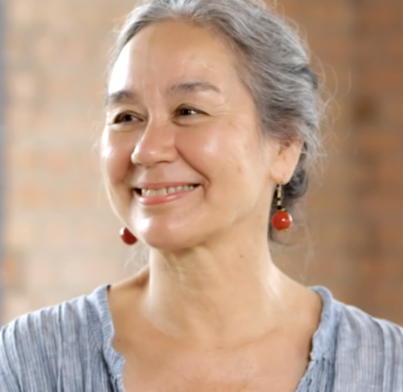 Welcoming Stuck Places

with Arawana Hayashi
February 23 / 7:00 PM - February 23 / 9:00 PM



Every creative process has obstacles, challenges, questions—stuck places. The practice of Social Presencing Theater, invites us to uncover the insights and wisdom that are hidden in those "stucks." It is an embodied presence practice that honors the wisdom held in each individual body and also within the collective social body. It is a social change methodology created by the Presencing Institute.




The two hour session will include a framing of the method and some practice. Please bring your stuck situation with you—someplace you are trying to create or accomplish that is not moving forward. You will not have to share this with anyone; only attend to it in a practice. All are welcome.




Arawana's pioneering work as a choreographer, performer and educator is sourced in collaborative improvisation. She heads the creation of Social Presencing Theater (SPT) for the Presencing Institute. SPT applies Shambhala art to organizational and social change projects world-wide in a variety of contexts including governments, businesses, and cultural organizations. Working with Otto Scharmer and colleagues at the Presencing Institute, she brings her background in the arts, meditation, and social justice to creating "social presencing" that makes both our current reality and emerging future visible.




Her dance career ranges from directing an interracial street dance company formed by the Boston Mayor's Office for Cultural Affairs in the aftermath of the 1968 murder of Dr. Martin Luther King, Jr. to being one of the foremost performers of Japanese Court Dance, bugaku, in the United States. She has been Co-Director of the Dance Program at Naropa University, Boulder, CO and founder-director of two contemporary dance companies in Cambridge, MA. Arawana is an acharya (senior teacher) in Shambhala. She teaches both meditation and art based on bringing out the basic goodness of individuals, of relationships, and of society.
Go to Atlanta's website