Program Details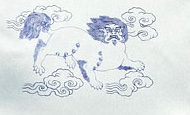 The Dignity of Perky

with Tom Brothers
April 16 / 7:00 PM - April 17 / 5:00 PM



Perky, the second of the four dignities, focuses on cultivating sharp, vibrant and uplifted energy through natural discipline. Overcoming the trap of doubt, the warrior of Perky is able to accomplish his or her activities with a sense of nobility and ease.




Prerequisites: Shambhala Levels I-V, Sacred Path through Drala Level, plus Meek weekend program.
Go to Durham's website