Program Details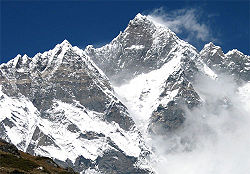 Radość w życiu codziennym

with Samten Kobelt
May 19 / 6:15 PM - June 9 / 9:00 PM



Radość w życiu codziennym maj/czerwiec 2021




Gdzie możemy odnaleźć radość?
Co stanowi źródło radości w naszym życiu?
Co stoi na przeszkodzie, byśmy mogli doświadczać radości?




To czy doświadczamy cierpienia, czy szczęścia w stopniu decydującym zależy od tego, jaką przyjmujemy postawę życiową, jak pracujemy ze swoim umysłem i jak dbamy o relację z innymi.




Wiodącymi tematami tego kursu będą współczucie, pełna radości dyscyplina i zdrowa energia.




Kurs "Radość w życiu codziennym" składa się z czterech wieczornych spotkań (19 maja, 27 maja, 3 czerwca oraz 9 czerwca) i jednego całego dnia pogłębionej praktyki (23 maja). W trakcie kursu będą przekazywane nauki Shambhali oraz buddyzmu, będą udzielane instrukcje medytacji i kontemplacji. Ponadto na uczestników czekają różne ćwiczenia (między innymi rozmowy w parach).




Kurs "Radość w życiu codziennym" jest częścią większego cyklu nauk Shambhali o nazwie "W ŻYCIU CODZIENNYM".
Cykl ów składa się z kursów w kolejności:
"Medytacja w życiu codziennym"
"Zadowolenie w życiu codziennym"
"Radość w życiu codziennym"
"Nieustraszoność w życiu codziennym"
"Mądrość w życiu codziennym".




I tak, aby uczestniczyć w każdym z trzech pierwszych kursów (Medytacja, Zadowolenie lub Radość) nie trzeba spełniać żadnych wcześniejszych wymagań.
Natomiast jeśli ktoś chciałby wziąć udział w zaawansowanych kursach tego cyklu (Nieustraszoność i Mądrość), wtedy wymagane jest ukończenie przynajmniej jednego z trzech wcześniejszych kursów.




Wszystkie kursy tego cyklu będą prowadzone w ośrodku Shambhala Szczecin. Można uczestniczyć w kursie także online.




Nauczyciel: Acharya Samten Kobelt




(Samten Kobelt - urodzony w Szwajcarii; praktykuje medytację od 1980 roku. Nauczyciel w tradycji buddyzmu-Shambhali od 1990 roku. Naucza również taoistycznego Qigongu oraz tańca kontemplatywnego.)




Koordynator kursu: Piotr Witkowski
[email protected]
tel: 792-041-533




Miejsce: Ośrodek Shambhala Szczecin, ul. Śląska 8/4




Sugerowana darowizna: 400zł (350zł do 10 maja 2021).




Zapraszamy!






Go to Szczecin's website