Program Details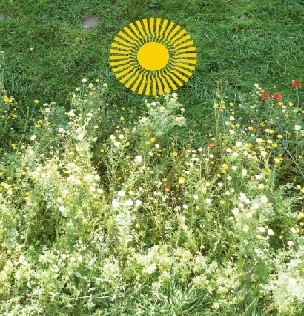 Lentegasten-online, de Vier Onmetelijkheden: Gelijkmoedigheid - nr 4 van 4

with Han de Wit
June 23 / 7:30 PM - June 23 / 9:00 PM



12 mei Felicja Hartman - Liefde/maitri
26 mei Marianne Bots - Mededogen/karuna
9 juni Hans Oud - Vreugde
23 juni Han de Wit - Gelijkmoedigheid




Werken met onze verlichte genen: liefde, mededogen, vreugde en gelijkmoedigheid. We kunnen ons bevrijden van onze ik-gerichte emoties en intenties en onze blik verruimen ten gunste van onze medewezens. Maar het is lastig onze ingeboren goede kwaliteiten te zien als onbegrensd, onmetelijk. Het vraagt beoefening en contemplatie om onze grenzen te verleggen voorbij egocentrische intenties.




Mahayana beoefening en contemplatie, een onderzoek en verkenningstraject. De vier avonden worden gepresenteerd met lezingen, beoefening en uitwisseling in Zoom.




Voor de hele Nederlandse sangha.




We vragen een hartegift, richtlijn 10 euro per lezing.
Graag overmaken naar NL43TRIO0212498037 (Shambhala Amsterdam) onder vermelding van: 'Lentegasten'.




Leeslijst:





Chogyam Trungpa Rinpoche: The Profound Treasury of the Ocean of Dharma, volume two - the Bodhisattva Path of Wisdom and Compassion / # 9 Awakening your Enlightened Genes


Sakyong Mipham Rinpoche: Je Geest als Bondgenoot / # 18 In het hart van de Boeddha springen


Han de Wit: Het open veld van de ervaring / # 3 Het open veld van de ervaring / # 3 Het temmen van egocentrische emoties


Hierbij alvast de zoomlink, maar graag ook registreren!
https://zoom.us/j/8524181916?pwd=Tmg3eG9xbXRmbytQN0QwMUE0WkliZz09
Meeting ID: 8524181916
Wachtwoord: 843769
Alleen inbellen kan ook: +31 20 794 0854 (hou meeting ID bij de hand)
Go to Amsterdam's website