Program Details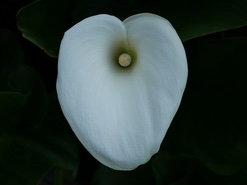 Shambhala Training, Level 2: Birth of the Warrior

with Fleet Maull
July 16 / 7:00 PM - July 18 / 8:00 PM



Having experienced a taste of basic goodness, we want to go forward. Meditation practice allows us to observe how we create a cocoon of habits to mask our fear. We begin to appreciate that there is no fundamental obstacle to experiencing basic goodness.




Fleet Maull Ph.D. is a meditation teacher, author, trainer and coach who provides mindfulness-based emotional intelligence training to business leaders, corrections professionals and prisoners, professionals and clinicians, community activists and peacemakers around the world.




He is also an acharya (senior teacher) in the Shambhala Buddhist community, as well as a Roshi in the Soto Zen lineage and Zen Peacemaker Order of Roshi Bernie Glassman.




For more information and to register, click here:





Everyone can attend without regard to financial means. Please request a discount when you register so that you can join the program.
Go to Durham's website