Program Details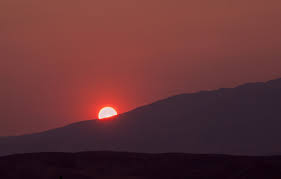 Poziom 2 Treningu Shambhali - Narodziny Wojownika

with Samten Kobelt
November 27 / 9:30 AM - November 28 / 5:00 PM



Trening Shambhali to cykl kontemplatywnych warsztatów, zarówno dla osób początkujących, jak i zaawansowanych praktyków medytacji.
Trening został opracowany przez Chogyama Trungpę Rinpocze, tybetańskiego nauczyciela i mistrza medytacji, zainspirowanego starożytną legendą o oświeconym Królestwie Shambhali.
Podstawowy Trening Shambhali składa się z pięciu warsztatów (poziomów), z których każdy stanowi odrębną całość. Podczas warsztatów odbywają się: praktyka medytacji, wykłady, rozmowy indywidualne z nauczycielem, grupy dyskusyjne.
Dzięki tym warsztatom możemy zyskać solidną podstawę do praktykowania medytacji uważności-świadomości. A dzięki praktyce medytacji możemy wracać do swojego najbardziej naturalnego stanu - podstawowej dobroci, która manifestuje się jako: autentyczność, nieustraszoność, łagodność i śmiałość, humor oraz godność.




Poziom 2 Treningu Shambhali: "Narodziny wojownika"

Doświadczywszy, podczas Poziomu 1, przebłysków podstawowej dobroci chcemy podążać dalej. Praktykując medytację zaczynamy dostrzegać, jak sami tkamy swój własny kokon nawyków i przekonań po to, by zamaskować swój lęk. Ten kokon uniemożliwia naszej podstawowej dobroci manifestować się w życiu codziennym. W drodze ku swojemu wrodzonemu zdrowiu stajemy przed dylematem, co wybrać – komfort swojego małego świata czy wolność od znanego. Mamy okazję ćwiczyć się w nieustraszoności – tak rodzi się wojownik.

Nauczyciel: Acharya Samten Kobelt
Samten Kobelt - urodzony w Szwajcarii. Praktykuje medytację od 1980 roku. Nauczyciel w tradycji buddyzmu-Shambhali od 1990 roku. Naucza również taoistycznego Qigongu oraz tańca kontemlatywnego.

Miejsce: Zielona Góra (dokładny adres podamy wkrótce).

Czas: sobota 27 listopada (9.30 - 18.00)
niedziela 28 listopada (9.30 - 17.00)

Koordynator programu: Barbara Markiewicz
tel: 533-373-505

Osoba do kontaktu: Piotr Witkowski
tel: 792-041-533, e-mail: [email protected]




Sugerowana darowizna 350zł (300zł do 11 listopada)
Darowiznę można wpłacać na konto:
44 1440 1143 0000 0000 0467 8338
z dopiskiem "darowizna na Poziom 2"




UWAGA - Ilość miejsc ograniczona. Program dla osób, które ukończyły Poziom 1 Treningu Shambhali.




Zapraszamy!
Go to Szczecin's website