Program Details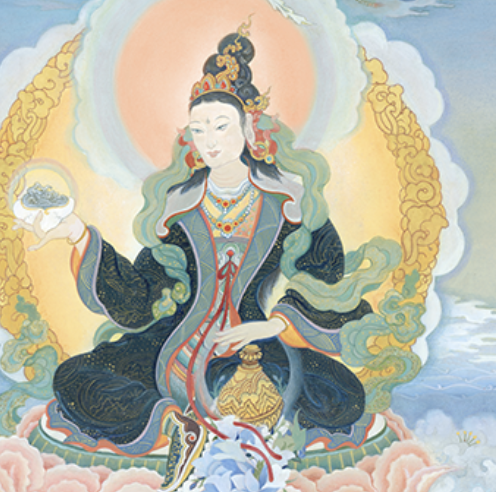 Weekthun: Meeting the Great Queen, Our Own Innate Wisdom (Hybrid)

with Judith Simmer-Brown & Donna Williams & Pablo Coddou
January 7 / 5:15 PM - January 14 / 4:30 PM



Hybrid Weekthun!
Meeting the Great Queen, Our Own Innate Wisdom
with Acharya Judith Simmer-Brown, Shastri Donna Williams, and Pablo Coddou
January 7-15th (Please click Date Details above to see dates and times. Times are in Mountain Standard Time)




***This retreat will be broadcasted from Karme Choling. Boulder Shambhala is a partner with Karme Choling and offering the opportunity to participate in this retreat from the Boulder Shambhala Center. You may also join from home via Zoom.***




The meditation tradition of Tibet known as Mahamudra, or "the great seal" introduces the nature of the mind through nonconceptual and direct methods. One of the most beloved methods is that of "dakini wisdom," the earthy and intuitive transmissions from dakinis of the lineage who appear in visions, dreams, and encounters in the lives of the great Mahamudra adepts. This weekthun, with Mahamudra and mindfulness-awareness tracks, will draw from dakini stories and lore to guide our practice as we journey to awaken to the true nature of our minds.




This weeklong retreat is open to all, with two tracks—a tantrika track (for those who have attended Vajrayana Seminary/Sacred World Assembly) and a non-tantrika track, open to all. The two tracks will join for the dakini talks.



Schedule
The Zoom room will open by 5:15pm MST (7:15pm EST) on Friday evening, January 7th, 2022. Please arrive early to check your connection and let us help troubleshoot any technical difficulties. The program begins at 5:30pm on Friday evening. On Saturday, the day will start at 7am MST and ends around 4:30pm MST, with breaks throughout the day. The program ends by 4:30pm MST, on January 14th, 2022.
You must be fully vaccinated to attend in person at the Boulder Shambhala Center and are encouraged to wear a mask when not at your seat. If you have a medical exemption, please provide proof.
Registration Details
Because of the nature and logistics of online programming — including ensuring that you have the proper links, materials and schedules — the deadline to register for this program is 48 hours before it begins.
---
Go to Boulder's website