Program Details
Bringing Emotions to the Path

with Dan Hessey
February 21 / 12:00 AM - March 21 / 12:00 AM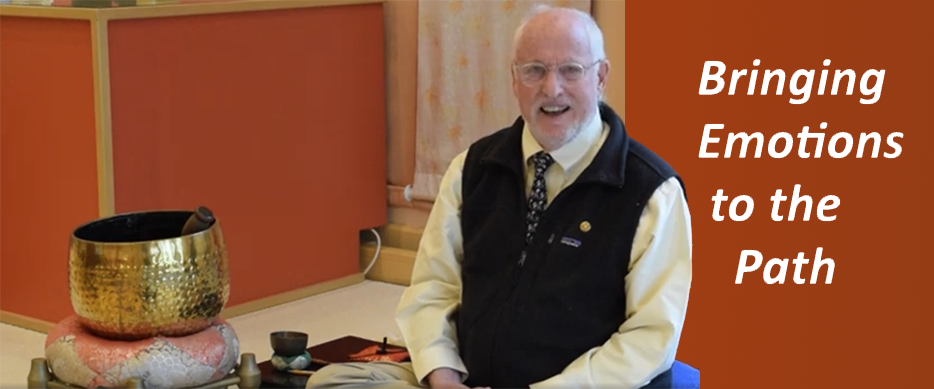 In this Monday night series, we'll examine how ego is always accompanied by the basic anxiety of trying to ignore pervasive impermanence. Kleshas are heavy-handed emotions we use to try to deal with that ignorance and with dualistic mind. They are a key part of the origin of suffering, but they are hard to work with because the big explosion of emotions arises from a tiny fuse of flickering thoughts.

Dharma teaches us how to work with emotions without adding further aggression, self-criticism and confusion to our lives. Each yana depends on the discipline and awareness of the previous one as we take the journey of letting go of ego fixation and opening to compassion and wisdom.

This course will be a shared journey in looking at how klesha and emotions arise, how they manifest in our life as suffering and karmic creation, and how dharmic practitioners of the three yanas overcome the kleshas and open their hearts.

Registration

To attend the opening live session on Monday Feb. 21, you must be registered by Saturday, Feb. 19, in order to receive welcoming information and the Zoom link. Recordings of live sessions will be made available to everyone who is registered for the program.

The Zoom room will open at 7 p.m. on Monday evenings, starting Feb. 21. Please sign in a few minutes early to check your connection and settle. The final class will meet on March 21.
Go to Karme Choling's website