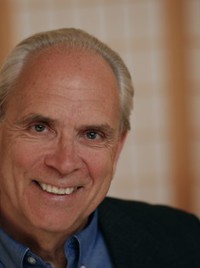 Richard John
Richard John, an early student of Chögyam Trungpa Rinpoche, served as acharya (senior teacher) for Sakyong Mipham Rinpoche for 20 years. He completed the traditional Buddhist three-year retreat at Gampo Abbey, and has taught many meditation programs and retreats in the United States, Canada and Mexico. Richard and his wife Liz reside in Halifax, Nova Scotia.
Richard's Courses
This weekend retreat is open to practitioners at all levels — new and senior — who wish to establish or strengthen their meditation practice. We will deepen the practices of shamatha and vipashyana meditation, looking at the mind and sense perceptions, wi
No Prerequisites
Trungpa Rinpoche taught that Dzogchen — Maha Ati as he called it — is the pinnacle of Buddhist meditation. But for this deeply subtle practice to be valid, it is essential to first work with the teachings and practices of hinayana, mahayana, and gradual m
No Prerequisites
The Buddha taught the four foundations of mindfulness as the essential first meditation practice on the path. Basic to all streams of Buddhism, these methods are essential for developing awareness of one's inner and outer reality: body, speech, mind and e
No Prerequisites
Many are familiar with the Werma Sadhana as an expression of windhorse and enlightened society. But it is also a manifestation of the subtle wisdom of mahamudra and dzogchen, which we will explore in depth with guidance from lineage masters.
No Prerequisites
This weekend retreat is open to practitioners at all levels—new and senior. We will discuss a concise view of the buddhist path, with emphasis on authentic meditation practice. The main teaching will be the "Four Dharmas of Gampopa".
No Prerequisites
Windhorse — lungta in Tibetan — is familiar to many as a Shambhala practice for arousing awakened energy. But it is also a mainstay of the traditional Buddhist path. We will study and practice the applications of lungta...
No Prerequisites
Prerequisite: GES, Windhorse, Drala.
Prerequisites apply
Prerequisite: GES, Windhorse, Drala.
Prerequisites apply
2023-10-02 14:21:40